The Ultimate Resource for Park City Luxury Real Estate
Welcome to your one-stop source for everything you need to know about the homes for sale in Park City, Utah!
The Park City area is home to some of the most spectacular real estate in the country. From ski-in/ski-out condos, mansions with golf course access, large equestrian getaways, and luxurious penthouse suites with views of the mountain range, there are properties to fit every family.
On ParkCityLuxuryRealEstate.com, we have the best resources for you to prepare for your home sale or purchase. Learn about the neighborhoods in and around the Park City and Deer Valley ski resorts on our individual community guide pages, and use our up to date listing information to view current houses for sale in Park City Utah. Our listings update from the Park City MLS every 15 minutes and provide more accurate and detailed search filters to help you find exactly what you're looking for.
The Park City realtors at Christie's International Real Estate have exceptional knowledge of the area and expertise in selling luxury single-family houses and condominiums. We can help guide you through the complicated Park City real estate market, so reach out to us to learn how to take the next step. Thanks for visiting Park City Luxury Real Estate, home of exquisite properties and excellent service!
Visit our Community Guide Pages | Browse Homes for Sale in Park City Utah | Talk to Us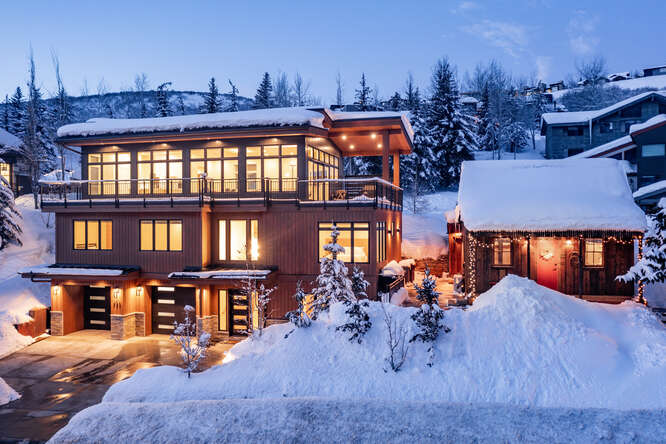 Park City Ski Homes & Condos
Park City is home to three of the top ski resorts in the country, Park City Mountain, Deer Valley Ski Resort, and the newly developing Mayflower Mountain. Many of the homeowners in Park City are primary residents, but there is a large number of vacation homes and condos spread throughout the area.
From ski-in ski-out locations, mountain-style luxury homes with stunning views of the Wasatch Mountains, or penthouse units situated right on the slopes for easy ski access, the opportunities are endless for those looking to spend more time in the area. Living in a Park City home provides luxurious lifestyle and access to outdoor recreation no matter the season.
As we say in Park City, "Come for the winter, but stay for the summer!" Find luxury Park City UT real estate in each of these popular ski locations:
Park City Ski Homes Deer Valley Empire Pass Canyons Village Mayflower Mountain Old Town Park City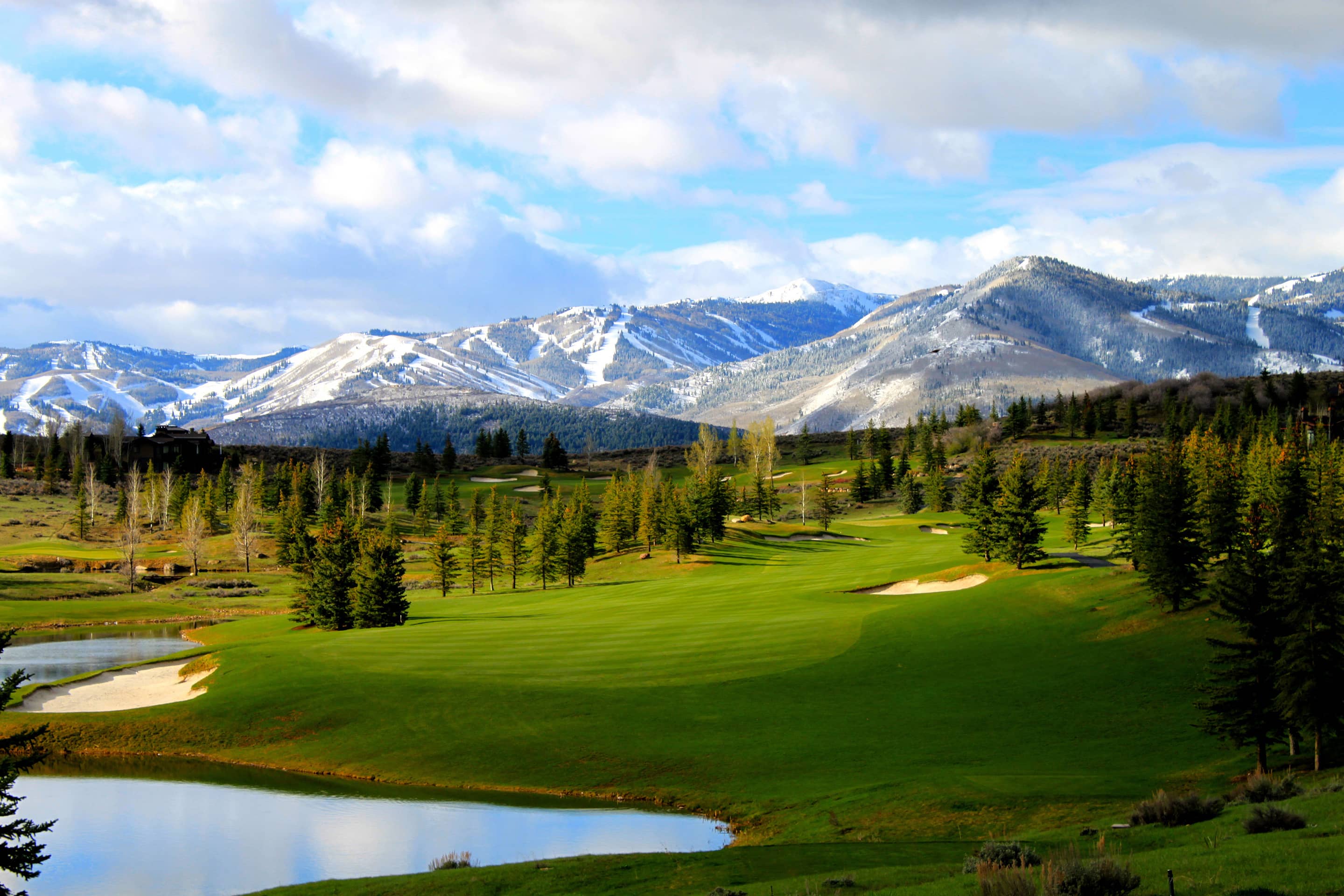 Park City Golf Communities
Nestled in the picturesque mountains of Utah, Park City boasts a thriving golf community. It includes multiple award-winning golf courses which are renowned for their challenging layouts and breathtaking views.
Investing in a home in a Park City golf community is not only a real estate decision, it's a lifestyle choice. Owning a home in one of Park City's golf communities means having direct access to pristine fairways, private clubhouses, upscale amenities, and a built-in sense of community that revolves around a shared passion for the game.
The golf homes for sale in Park City Utah are some of the most stunning properties in the area, with meticulously designed homes, high-end features, and panoramic views of the surrounding landscapes. There are a range of property sizes, often from one to five acres, and there are a limited number of lots remaining to build your custom luxury golf home.
Learn more about the real estate options in these popular golf communities:
Promontory Club Glenwild Golf Club Victory Ranch Red Ledges Park Meadows Jeremy Ranch Tuhaye Golf Club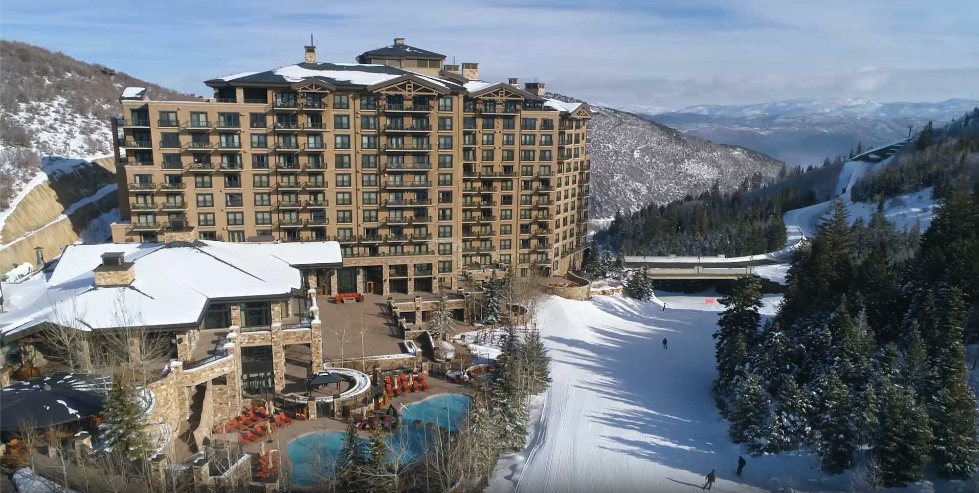 Popular Park City Vacation Homes
Park City is an incredible vacation destination that attracts outdoor enthusiasts and those who want the most top-notch amenities and luxuries available in their home or community. Plus, there are a variety of property types and locations, from residences in luxury hotels, luxury condominiums and townhouses, to large upscale mansions in gated communities.
This makes Park City an ideal place for a vacation home, whether you want the flexibility to visit at any time or if you want to earn rental income all year round. To choose the right home for sale in Park City for your vacation property, you'll need expert guidance on the best locations, amenities, maintenance, and property management. Learn more about buying a vacation property in Park City, and make sure to contact The Fisher Group to help you pinpoint the right location and property to fit your ideal lifestyle and goals.
There are many sub-areas within Deer Valley, Park City, and even the Jordanelle area with stunning properties, luxury amenities, and in-demand vacation rentals. Read our area guide pages or talk to us directly about the best neighborhoods and condo complexes to search for properties, like:
Deer Valley Park Meadows The Colony at Canyons Old Town Thayne's Canyon Sun Peak Mayflower Mountain
Frequently Asked Questions about Park City Luxury Real Estate
Why makes Park City a better ski town than others?
Park City UT offers a number of benefits when compared to other U.S. ski towns and communities. It is home to two award-winning ski resorts with a third, with a new world-class resort in development. Plus, Park City Mountain is largest ski resort in the country! Plus, it offers unrivaled access, with the area less than one hour away from Salt Late International Airport.
Plus, the area has become a year-round destination hot spot, with activities and amenities through all seasons. In addition to winter sports, there are multiple nationally-recognized golf courses within Park City and a variety of outdoor activities and family activities like hiking, mountain biking, water sports, miniature golf, outdoor concerts, and shopping.
Are Park City and Deer Valley connected?
Park City UT is the name of a city that includes two ski resorts; Park City Mountain Ski Resort and Deer Valley Ski Resort. The two resorts are not connected, but they are located less than three miles away from each other. Plus, their ski runs and ski properties are located on the same mountains and valleys. In addition, Park City ski resort absorbed the Canyons Village area, so it encompasses much more land than Deer Valley.
In terms of real estate, Deer Valley has more options for direct ski-in ski-out access to the resort, and you can find a wide variety of properties, from condo hotels, single family homes, or townhomes scattered throughout the resort. Park City resort, on the other hand, offers a smaller number of ski properties with most of the development situated around the village base area.
What is the difference between Park City Proper and the rest of Park City, Utah?
Locals refer to everything in town as "Park City Proper," which includes Deer Valley, Old Town, Park Meadows, and other neighborhoods within a few minutes of Main Street. As you are leaving town on Highway 224, the Snyderville Basin area of Park City begins at the Canyons Village and continues on throughout the developments surrounding Interstate 80.
However, Park City UT actually refers to a much larger area with many more neighborhoods and communities. In general, real estate within Park City Proper is more expensive than it is in the other areas of Park City. Even though you live within fiteen minutes to the ski resort in almost any part of Park City, property in the heart of Park City is always at a premium.
What is the Park City real estate market like?
The homes for sale in Park City Utah are incredibly diverse, from luxurious mountain retreats to charming urban condos. Renowned for its stunning landscapes, year-round recreational opportunities, and vibrant culture, Park City attracts buyers seeking a lifestyle that blends outdoor adventure with sophisticated living.
The demand for property in Park City has created a competitive real estate landscape, with many new homes and developments in the last few years and more to come, like Mayflower Mountain and more near the Jordanelle Reservoir. Real estate prices can range from $300k for condos and townhomes to multi-million dollar golf and ski mansions.
To learn about the value of your property, get our free market analysis, or browse active Park City real estate listings!