The Fisher Group at Summit Sotheby's
We are Stan & Ben Fisher, a top producing father-son Realtor team at Summit Sotheby's International Realty who sell vacation property and primary residences alike in Park City and Deer Valley Utah
About Stan & Ben - Local Realtors Since 2001
Stan Fisher
Prior to joining Summit Sotheby's International Realty, Stan was the co-owner of the Park City RE/MAX franchise. He was inducted into the RE/MAX Hall of Fame in 2009 and for ten years was consistently in the top 3% of agents in the franchise. When inducted into the Hall of Fame, his award stated "You have distinguished yourself as one of the elite in the entire real estate industry. In your career you have produced real estate sales exceeding those of entire sales staffs of other companies. This extraordinary professional achievement along with dedication and loyalty qualifies you for a place of honor in the RE/MAX Hall of Fame".
Stan utilizes innovative and unique consumer programs, leading edge technology, specialized knowledge and direct-response marketing expertise to benefit his clients and sell their properties quickly. By exceeding his clients' expectations, Stan has the honor of maintaining a substantial list of loyal and satisfied clients that are "raving fans".
Prior to beginning his real estate career in 2001, Stan was the Regional Manager – Premium Customer Services for Delta Air Lines, Inc. and was responsible for the success of all of Delta's members only Crown Room Clubs west of the Mississippi. After a 17 year career with Delta, Stan brought his leadership, management, and marketing skills into the Park City real estate market.
Stan attended high school in Winter Haven, FL and college at the University of Mississippi, where he was a student trainer for the football and basketball teams (1981 SEC Tournament Champions - Basketball). He enjoys golfing, fishing, cooking, and traveling. Stan has been married to his wife LeAnn for 35 years and has two sons and one daughter and three beautiful grandchildren.
Stan Fisher
435-602-9085
[email protected]
Ben Fisher
As a local who has grown up in the Park City area and lived here for almost 20 years, Ben has been immersed in real estate here for many years. During high school he started working for his father in managing marketing activities and perfecting his customer service skills. This entry into the unique Park City real estate market was invaluable in helping him break into the market and become one of the areas top agents today. He has learned that attention to detail, incomparable customer service, and a strong work ethic is what it takes to succeed with the sophisticated buyers & sellers we work with in Park City.
Ben carved his way into the market early on by specializing in online marketing and organic traffic to generate a healthy source of business that has propelled him to where he is today. Together with his work online and partnering with his father who specializes in offline marketing activities has resulted in a multi-faceted team that can offer their clients significant experience and strategies to use whether they are purchasing or selling property. The Fisher Group has become one of the top teams in the area
When Ben is not working he is spending time with his wife and two children enjoying everything Park City has to offer. He is an avid cyclist, skier, and outdoor enthusiast who loves to share everything there is to see and do throughout the area.
Our Current Listings In Park City & Deer Valley
September 20, 2021
$5,925,000
Med. List Price
Pending 1485 Empire Ave
Park City, UT 84060
Pending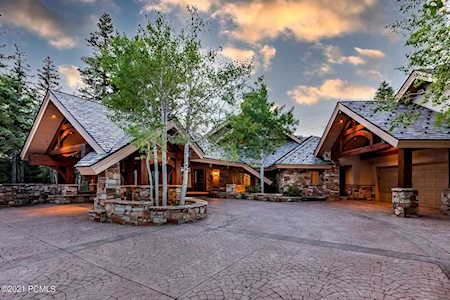 7875 Bald Eagle Dr
Park City, UT 84060
Testimonials
We had a wonderful experience with Stan and Ben! Attention to detail from listing the home initially, to our final closing. They were incredible at communicating during the process of selling our home. Their knowledge of the current housing market to help buy or sell is valuable to the process. The network of both realtors and clients they work with helped in finding our buyer. They were extremely respectful to our family with regards to health and safety while selling our home during the Covid-19 pandemic. We would highly recommend using Stan and Ben to buy or sell any property on the market.
Elaine Z
We worked with Ben on purchasing our home in Promontory. There was another contract ahead of us, and Ben was tenacious in dealing with the Seller's listing agent during the course of negotiations. Ben was extremely responsive to all of our questions and concerns throughout the process, and for one who is a "control freak", it was easy to let Ben step in and take care of what was needed.
In fact, we were so impressed by his honesty and efforts, that we referred some good friends to him the following week, where they ultimately purchased a property.
Bobby B
Contact Stan & Ben Fisher - Park City Realtors