Building A Sustainable Future: 6 Ways To Make Your Home Eco-Friendly Today
Posted by Ben Fisher on Tuesday, October 26, 2021 at 9:46 PM
By Ben Fisher / October 26, 2021
Comment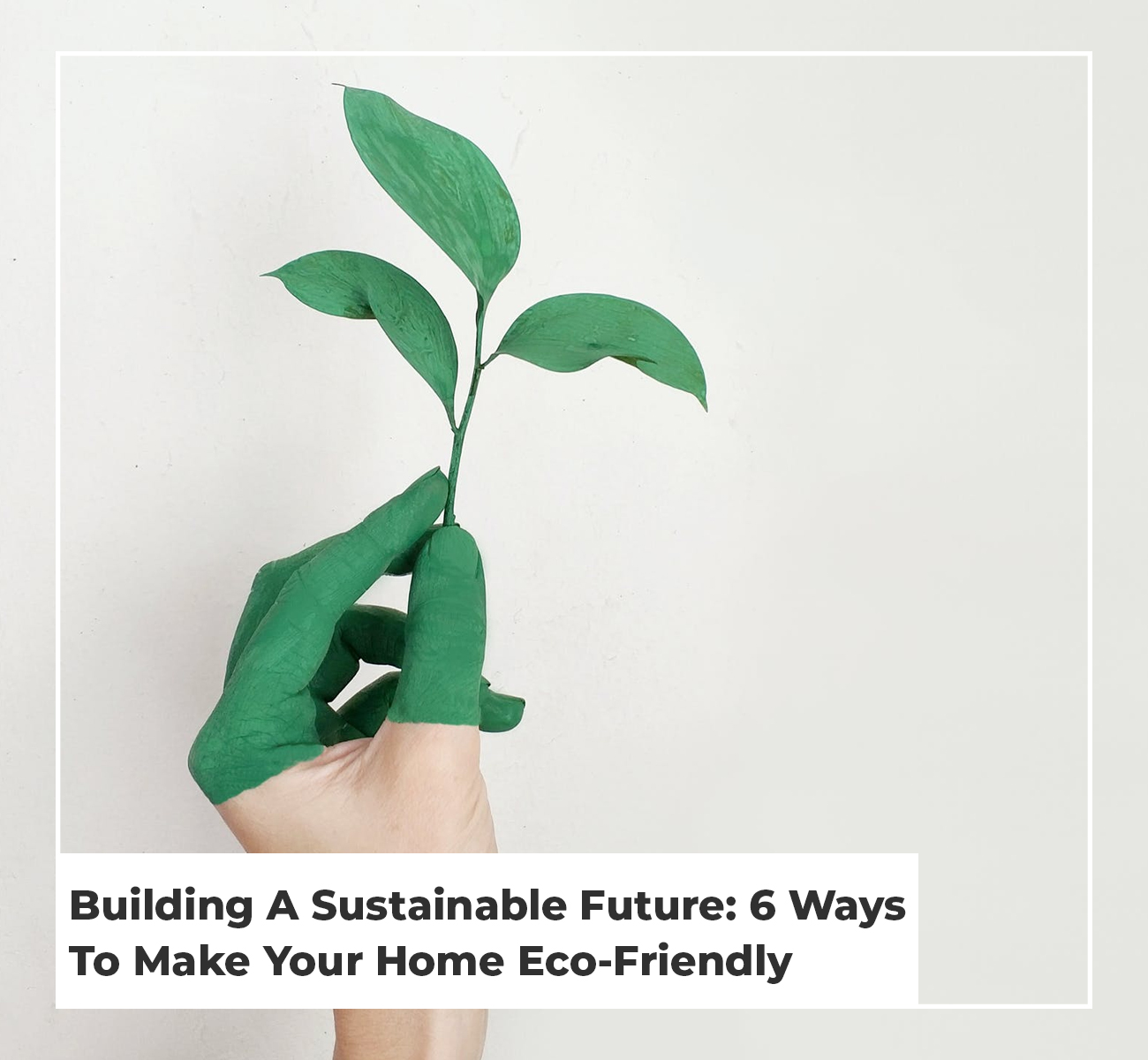 Going green is on the rise. Studies have shown that around 70 percent of homebuyers are seeking eco-friendly features when they're browsing potential new homes. If you're looking to upgrade your current home to include eco-friendly features such as solar panels or energy-efficient appliances, you'll be happy to hear that these improvements can add to your ROI when it comes time to sell in the future.
To get you started, here are six ways you can make your home more eco-friendly today:
Easy Changes To Start Making Today
1. Wash Clothes In Cold Water
Did you know that 90 percent of the energy you use when washing clothes goes to heating the water? By washing your clothes in cold water, you can cut down on that number significantly! Think about how much you spend on your utility bills every month. Not only can cold water washing help cut down on your expenses, but it could also extend the life of your clothes!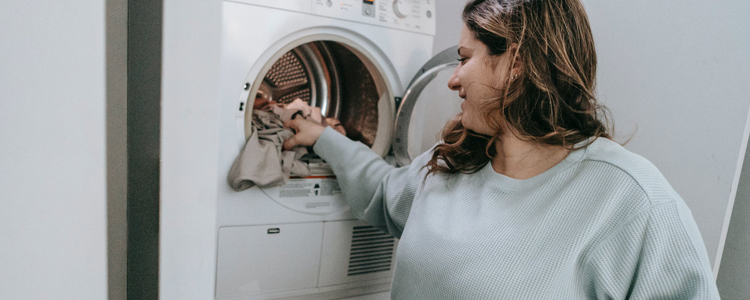 2. DIY or Buy Used When You Can
When it comes to home decor or home improvement projects, more and more people are choosing to do it themselves. The Internet is filled with great examples of DIY projects for inspiration and how-to guides. By choosing to DIY or buying used, you can reduce your environmental impact and save a ton of money in the process.
Shopping at thrift stores, whether for clothes or furniture or home decor, is an excellent eco-friendly option that will also save you a few dollars. This can be a great opportunity to refurbish old chairs and find a collection of hidden gems that just need a little TLC to create something new and beautiful.
3. Swap Regular Light Bulbs For LED Bulbs
LED lights last for so long and use so little energy that they are becoming a popular alternative to traditional light bulbs. The great thing about LED lights is that not only will they reduce your energy cost, but they also have an incredibly low impact on the environment. You can even hook up to a Smart Home light system that allows you to expertly control your lighting for the most efficient options.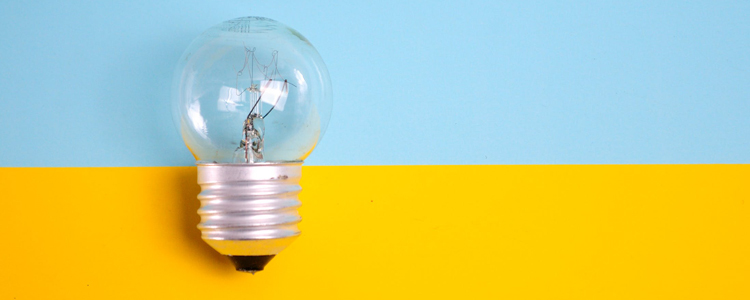 LED lights are available in several different levels of brightness. Want to read comfortably before bed? Not a problem! These days you can choose your lighting intensity, allowing you the freedom to make changes without disrupting your overall quality of life. And if that's still too much for your space, you can always opt for natural lighting, the most eco-friendly option around!
4. Use a Programmable Thermostat
Thermostats are responsible for keeping your home at a comfortable temperature, even when you aren't there. Designed to maximize efficiency and help reduce energy costs, having a programmable thermostat is an excellent start on the path towards making your home more eco-friendly. A programmable thermostat allows you to control the temperature in different parts of your home at different times of the day. For example, you can set it to go up a few degrees in the early morning hours when you're still sleeping and then drop down again just before you wake up.
5. Get a Recycling Bin and a Compost Bin
Every home should have a recycling bin and a compost bin, but you might be surprised at how many people do not! About 75 percent of garbage is actually recyclable, yet we only recycle about 30 percent. Making a conscious effort to recycle all you can and compost your organic waste will have a huge impact on the environment. With a little bit of preparation, you can easily recycle all types of plastics, paper products, glass, metal cans, and more!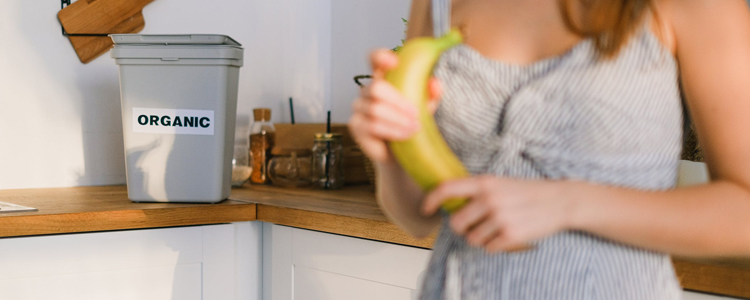 As for organic waste, composting is the best way to make use of your old vegetables and leftover foods. You can even compost materials like paper towels, napkins, and old newspapers. Plus, composting is an excellent and easy way to enrich the soil in your garden or yard!
6. Plant Herbs
If any part of your yard is sunny, consider planting herbs or vegetables. Not only are you able to lower the cost of sourcing these products, which have a tendency to be pricey when purchased at your local grocery store. You can also reduce your carbon footprint by avoiding gas-guzzling food transport! Plus, when they are in season, you can enjoy your herbs and veggies at their freshest without having to pay the high prices associated with out-of-season produce. You can even use that excellent compost you've started saving as a fantastic fertilizer!
Take Eco-Friendly To The Next Level
1. Install Solar Panels
Solar panels are an excellent alternative to regular electricity. They provide clean energy for your home, which means you can lower your electric bill. The cost is usually pretty reasonable for the average person and you can install solar panels on your roof or garage with ease if you're handy!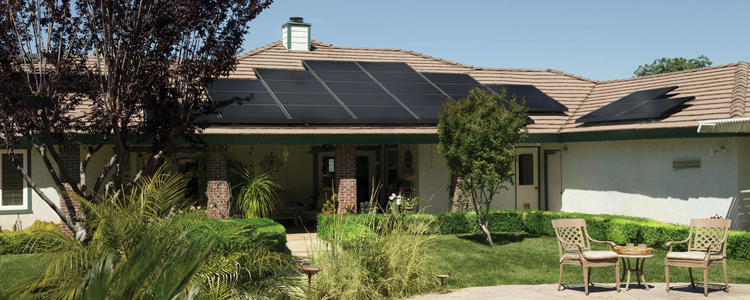 2. Energy-Efficient Insulation
Insulation is a must in every home. Not only will insulating your home help to keep it cool in the summer and warm in the winter, but it also makes your HVAC system work less! And for most homeowners, that's a win-win situation. If insulation isn't properly installed, the heat and cool air can escape and that will make your current HVAC system work harder. This will increase the carbon emissions and costs.
Examples of energy-efficient insulation include:
draught-proof windows
door frames that can be filled with insulation
heating and cooling ducts that are properly sealed
caulking exterior walls and rooftop
3. Windows
Eco-friendly windows are usually made from one of two different types of materials: vinyl or aluminum. Vinyl windows are comfortable to touch and offer an increased ability to open the window due to their bendable nature.
These types of windows are crucial for an eco-friendly home because they conserve energy and resources. They also provide a healthier environment to live in as they restrict the passage of air pollutants, radon gas, and pollen into the home. In addition, their quality is very important as it points to a healthier living condition.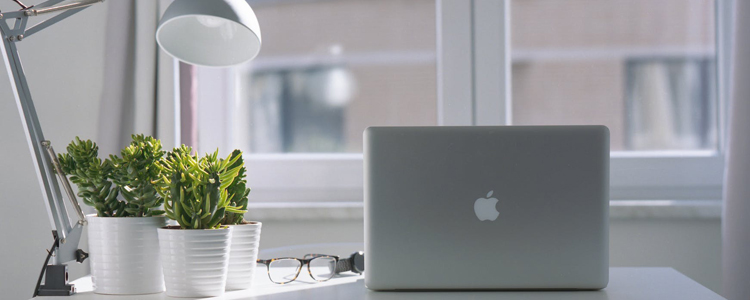 In order to have a sustainable future, it's important to consider the environment and what we can do today in order to make a difference. Whether you're looking for ways to conserve resources or want a healthy living space, there are many different eco-friendly options that will help reduce your carbon footprint while improving home values. Maintain these elements and, not only will you enjoy the benefits of an eco-friendly home, but you'll increase the resale value of your home as well. If you're ready to make this change in your home, these suggestions are just the starting point!