The Best Park City Ski Resorts: A Must-Do Bucket List
Posted by Ben Fisher on Tuesday, December 21, 2021 at 8:34 PM
By Ben Fisher / December 21, 2021
Comment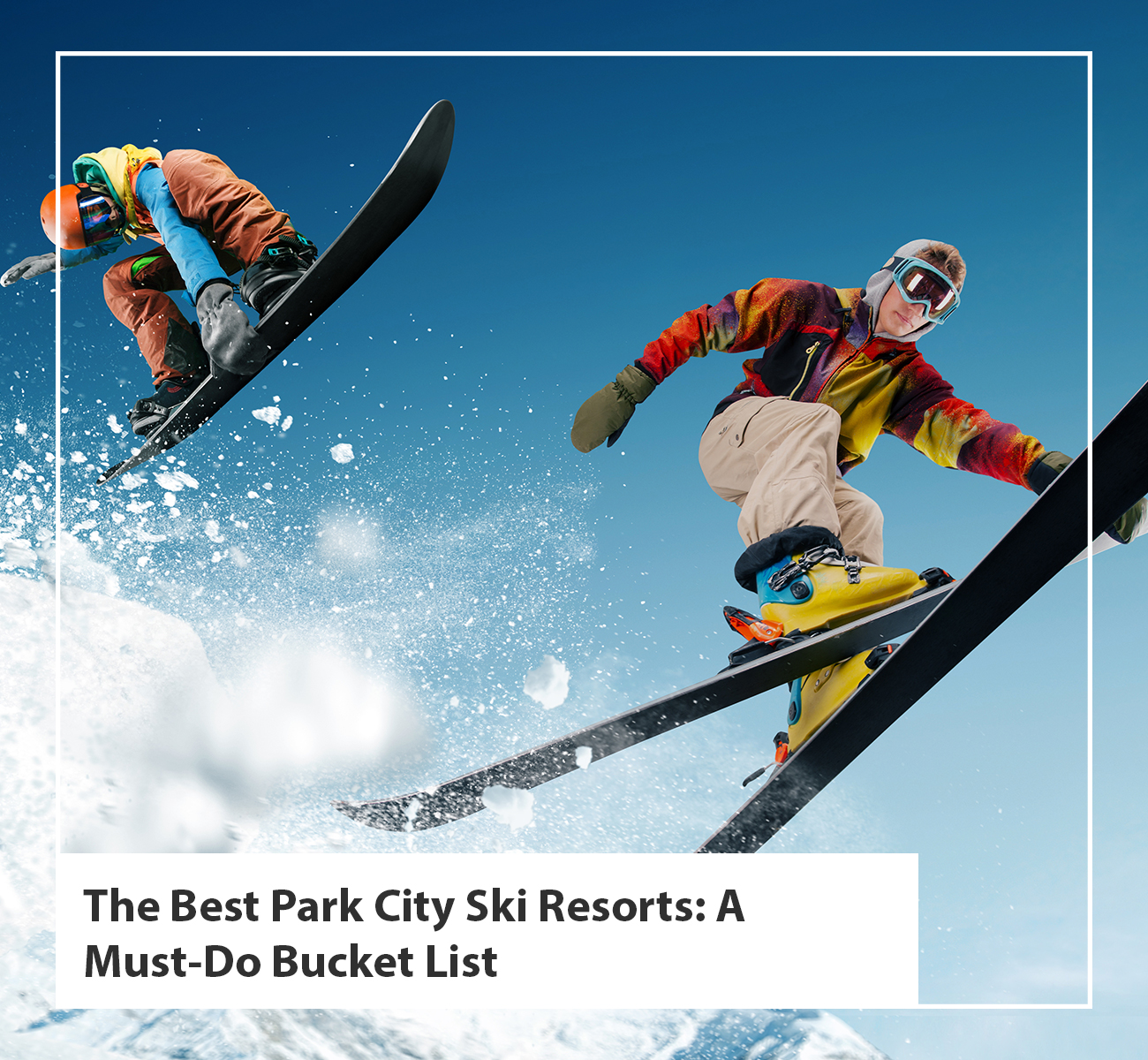 It's December and winter has officially arrived. If you are an outdoor sports enthusiast and love skiing and snowboarding, then Deer Valley, Utah is the place to be. Deer Valley takes skiing and snowboarding very seriously. In fact, if you remember the 2002 Winter Olympics in Salt Lake City, Utah, the majority of the skiing and snowboarding events were held in Park City. Park City is the home to 3 world-class ski resorts and is known as America's greatest ski town, so if mountains, snow, and 5-star resorts get your fire burning, then let's review the 3 best ski resorts in Park City that should be on your must-do bucket list.
Deer Valley Ski Resort
In 2021, Conde Nest voted Deer Valley Resort the #1 ski resort in America. Unfortunately, no snowboarding is allowed at Deer Valley, strictly skiers. In fact, some might say this is one of the reasons why Deer Valley is so attractive to downhill skiers. With double-black-diamond runs, perfectly groomed hills, six mountain peaks, six bowls and five mountain lodges, Deer Valley will not disappoint.

The Hill
There are almost 2000 acres and endless clear heights if you feel like doing some triple flips. Take your pick between Little Baldy Peak, Bald Eagle Mountain, Bald Mountain, Flagstaff Mountain, Empire, and Lady Morgan, strap on your skis and experience as close to flying as you will come. However, if your technique needs a little work, there is a fantastic ski school. Deer Valley ski school can turn a real beginner into a confident skier.
If you prefer cross-country skiing or tree skiing as some call it, there are 940 acres of trees that you can cruise through, just watch out for low-hanging branches from the hundreds of coniferous trees.

Other Amenities
After a long day on the hills, Deer Valley resorts offer 5-star dining and first-class customer service. So you can enjoy après ski from morning until evening with casual dining, family-friendly or romantic fine dining. The Empire Lodge features fireside dining with bubbly roulette and steaming, hearty stews cooked in a stone fireplace to warm you after your day on the slopes. Deer Valley Resort isn't just a day on the hills, it's an experience well worth the trip. TripAdvisor deemed Deer Valley Ski Resort as the Traveler's Choice in 2021. This is a must-do on your bucket list.
Woodward Park City Ski Resort
All outdoor sports enthusiasts will love Woodward Park City ski resort, not just skiers and snowboarders. It is a state-of-the-art, fun-filled sports hub.
The Hill
Avid snowboarders can shred to their heart's delight at Woodward Peace Park, designed in partnership with US Olympic snowboarder, Danny Davis. Skiers who like to live on the edge can try big air jumping at Woodward resort or learn new tricks. For those who just want to watch, Woodward also provides multiple seating/viewing areas. There is also a cafe and bar with a walk-up cafeteria on the third floor. Woodward Park City offers something for everyone. Rumor has it on the slopes that even Grandma enjoyed going tubing.
Other Amenities
On their 80 acres of land, many action sports can be undertaken such as tubing, mountain biking, outdoor skate park, and indoor trampoline and foam pit. This place is fun for kids of all ages and all ranges of abilities. All activities have instructors available for lessons. There are three types of areas in the park, learning, experiential and preferential designed to help you improve your skills, or just have fun.
Park City Mountain Ski Resort
Some of the gold medal-worthy U.S. skiers learn their skills on the slopes of Park City Mountain ski resort.
The Hill
Park City Mountain has world-class terrain parks that have everything you need to ski freestyle, such as manmade rails, big steep jumps and half-pipes. In fact, the resort features 47 lifts, eight terrain parks, 14 bowls, six half-pipes, one super pipe and more than 300 trails. Each run is rated and has special features so you can practice your flips, or learn new tricks. Park City Mountain has over 7,300 acres of ski-ready land. You could spend all day riding the chairs and skiing the hills and never ski the same run twice. It's a big mountain with perfect snow and incredible views. A bonus is your snowboarding friends can come and enjoy the resort with you.
Other Amenities
Park City Mountain merged with the Canyons in 2015 and now boasts being the largest ski resort in the country. You will definitely need a trail map to navigate all this resort has to offer. This family-friendly place offers a day-care center, both a ski and a snowboard school as well as lots of places to eat and drink. Staff at Park City Mountain offer free transportation around the resort as well as free shuttle service from various parking lots in town.
Park City is a former mining town and guests love the historical buildings around the resort. A famous relic is the 123-year-old Mid Mountain Lodge from the legendary Silver King Mine. If you prefer to relax with some spiced whiskey or craft beer and live music, then make your way to one of the 16 restaurants and bars on the resort for a great evening of food and fun. The other bonus to visiting Park City Ski resort is that it surrounds the town with the same name which has many options for dancing the night away, shopping and other off-slope adventures.



Regardless of which ski resort you choose, Park City, Utah has some of the best skiing in the state and is only a 40-minute drive from the new Salt Lake City airport. Even if you are not a skier or snowboarder, Park City should be on your must-do bucket list to experience the spectacular mountain views, the fresh, brisk mountain air, nightlife, high-end shopping, fine dining and five-star resorts. Guaranteed to be a vacation to remember, and perhaps a new winter tradition.
The Fisher Group is a multi-faceted team that can offer their clients significant experience whether they are purchasing or selling property in Park City, UT. This experienced real estate team knows the industry and strides on getting the clients exactly what they are looking for.
Homes For Sale In Park City, UT