Getting To Know Downtown Park City: Best Restaurants, Shops & More!
Posted by Ben Fisher on Tuesday, January 11, 2022 at 6:08 PM
By Ben Fisher / January 11, 2022
Comment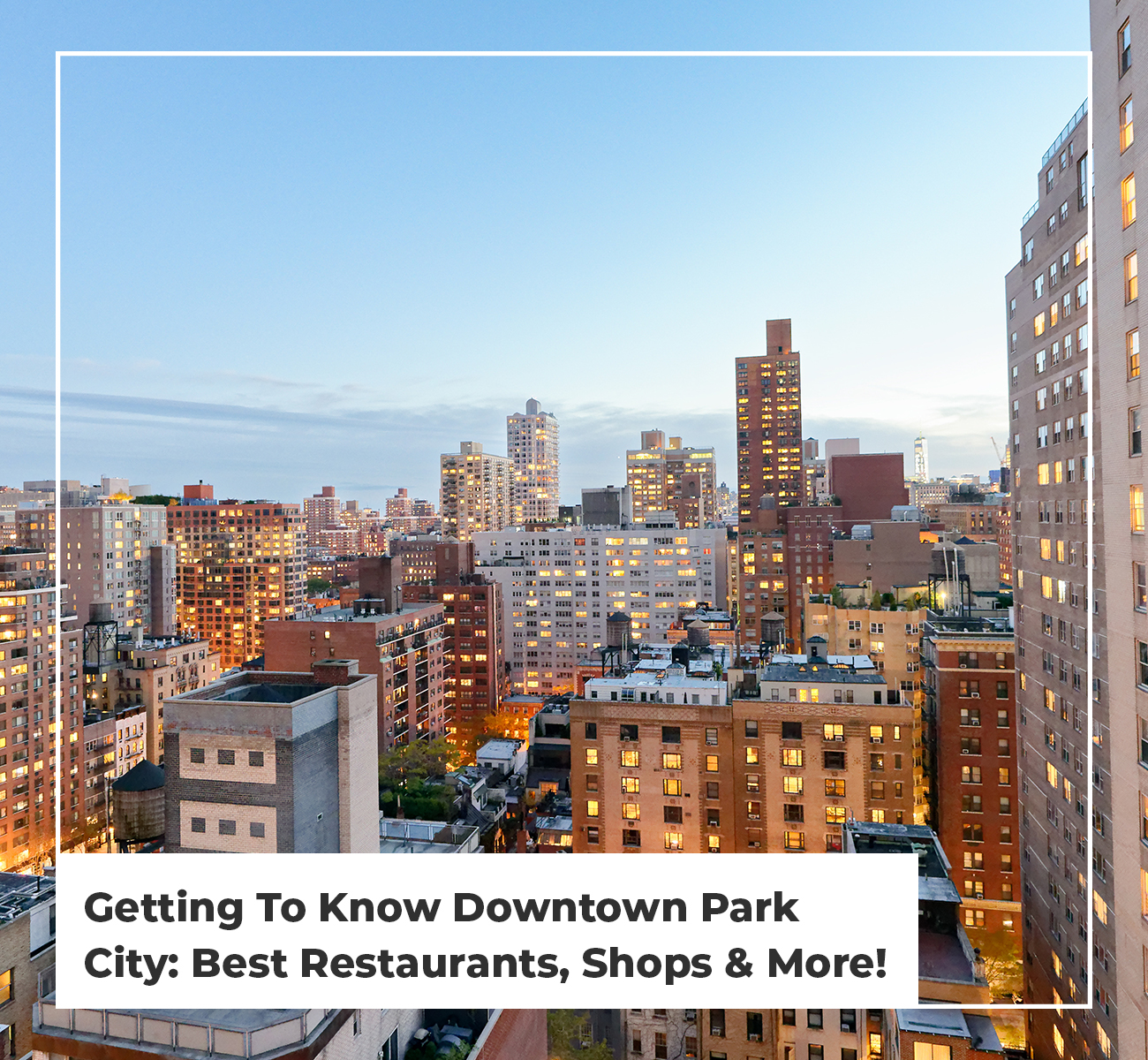 Park City is an exciting city just east of Salt Lake City in the state of Utah. It offers excellent skiing and snowboarding opportunities and is a major tourist destination during the winter months. Park City lies between two premier winter resorts which offer exceptional ski and snowboard slopes, lifts, and more. Downtown Park City is a place to explore on foot or take advantage of the cities' free public transportation and hop on a bus! There are many things to do in Park City, Utah. Downtown Park City has it from skiing, snowboarding, shopping, dining, and more.
View All Homes For Sale in Park City, UT >>>
Landmarks To Visit In Park City
Park City has many exciting and vibrant places to see and experiences waiting for you. In addition, though, the city also has distinctive landmarks that are worth visiting.
Park City Historic Main Street
Park City Main Street offers locals and tourists incredible shopping, dining, and more. Main Street has over 200 small businesses ready to be explored, along with the sparkling nightlife. In addition, Park City Historic Main Street has a strong Art community with many local displays.
Excellent Places To Visit On Historic Main Street Park City:
Burns Cowboy Shop
Cake Boutique
La Niche Gourmet and Gifts
Elegante
Devil's Slide
Devil's Slide is an astonishing rock formation. It has an incredible history and presents excellent picture opportunities.
Huber Grove
Huber Grove is a historical landmark. There are guided tours offered regularly with an enormous amount of family fun.
Asteroid Landed Softly
The Asteroid Landed Softly is a beautiful art piece. It is made from metal and stone and stands very tall.
Downtown Park City Utah
Downtown Park City, Utah, is exciting and beautiful. It gives visitors astonishing views of the mountains, and its street is lined with luxury shops, unique art galleries, and eccentric eateries. Many buildings in Downtown Park City are listed on theNational Register of Historic Places. It offers a diverse range of cuisines to explore as well. You'll find everything from Thai, French, American, and so much more.
Great Dining Spots In Downtown Park City
This homey little cafe is sure to be your new regular stop. It serves excellent coffee and heavenly tea. You can also find fresh, healthy breakfast and lunch options and an eclectic mix of gifts. Atticus Coffee, Books & Teahouse is a family-owned and operated cafe.

Buona Vita is a simple, warm, cozy Italian restaurant. It features a crackling fireplace in its dining room and has a family-friendly vibe. In addition, Buona Vita has an exceptional Italian and Californian wine selection.
Butcher's Chophouse and Bar gives visitors an excellent dining experience. The restaurant is casual and comfortable.
Davanza's is a local favorite hang-out. It's not often that the restaurant isn't busy! It's best known for its famous fry sauce and serves delicious homemade burgers, fries, and pizza.
The amount of amazing dining locations in Downtown Park City is unbelievable. Whatever your favorite kind of food is, you're sure to find an incredible eatery serving it. Restaurants in Downtown Park City are unique, different, and stunning. They also offer visitors superb views being a mountainside village.
Best Shops In Downtown Park City, Utah
Downtown Park City is filled with unique shops to explore. From high-end fashion boutiques to vintage apparel, you can find a shop in Downtown Park City. So whether you're shopping for new home decor, ski apparel, Art, or food, Downtown Park City has it.
Excellent Shops To See In Downtown Park City:
If you're looking for beautiful home decor, then Barclay Butera is the shop for you. You'll find an impressive showroom to browse and unique decor to buy.
Gorsuch is a high-end ski, apparel, and gift boutique.

Mountain Town Olive Oil Company is home to over 40 different Extra Virgin Olive Oil and Aged Balsamic Vinegar flavors. It is an exciting place to visit and test out all the flavors.
Art in Downtown Park City
Downtown Park City has a vibrant and busy art scene. It has many art galleries, shows, and unique art experiences. In addition, there are many galleries and art studios, workshops being taught by local artists, and much more. Therefore, Art in Downtown Park City is essential and heavily valued.
Art To See In Downtown Park City
J. GO Gallery is an impressive art gallery. It has a carefully curated contemporary art collection. The gallery offers a handful of art services as well. The Art on display is beautiful and noteworthy.
Art Elevated is a unique gallery. It aims to celebrate all forms of Art. You'll find different styles and experiences at this gallery.
Gallery MAR is a sophisticated gallery that features many local emerging talents. The Art continuously rotates, so it's always a great experience. In addition, gallery MAR features incredible artistic talents.
Where To Stay In Downtown Park City
Downtown Park City is exciting and fun. So, whether you're a local looking for a staycation or a tourist wanting to know the best spots, it's a great place to stay. Downtown Park City has fantastic views. Being a mountainside town, it's scenic and unforgettable.
Staying in Downtown Park City can be relaxing, peaceful, calm, or exhilarating. The historic area has lodging for everyone and every desire.
Main & Sky is a stylish place to stay. It is close to ski lifts, restaurants, galleries, and more. It is decorated perfectly with the utmost attention to the finer details. In addition, the hotel offers personalized and discreet service to ensure your stay is as relaxed and comfortable as possible.
The Caledonian is an old building. It provides easy ski-in and ski-out access, and the suites are impeccable. The Caledonian is a great "home away from home." The suites have spacious living rooms, beautiful kitchens, cozy fireplaces, and more.
The Marriott Summit Watch is a premium ski resort. It is conveniently located right in Downtown Park City and has a beautiful pool to swim in. It also has a whirlpool and several other great amenities.

Things To Do In Park City, Utah
Park City, Utah, has plenty to offer alongside its historic downtown. There are many exciting things to do and experience. In addition, Park City, Utah, offers excellent entertainment for all lifestyles and ways of life.
Deer Valley Resort is a great place to visit in Park City, Utah. It is a world-class ski resort. Deer Valley Resort offers skiing lessons and various stay and ski packages.
Park City Museum is filled with interesting artifacts and exhibits telling the story of local history, heritage, and culture. In addition, it offers many different programs and events throughout the year.
This adrenaline-packed place is exciting and open year-round. It is an adventurous winter park with both indoor and outdoor sports opportunities. There is snow tubing, skiing, trampolines, skatepark, tumbling mats, and more.

Getting Around Downtown Park City
It's reasonably easy to get around Downtown Park City. It's pedestrian-friendly and perfect for those who enjoy walking. However, if you want to travel a bit more quickly, you can hop on a free public bus. The public transportation system has extensive routes. The buses are always free, clean, and staffed with friendly bus drivers.
Downtown Park City
Downtown Park City is an exciting place to visit and stay. There are many restaurants, shops, cafes, bakeries, and more. There are many things to do and many beautiful things to see.
The Fisher Group is a multi-faceted team that can offer their clients significant experience whether they are purchasing or selling property in Park City, UT. This experienced real estate team knows the industry and strides on getting the clients exactly what they are looking for.
Homes For Sale In Park City, UT