Guide To Buying A Vacation Property In Park City Utah
Posted by Ben Fisher on Wednesday, January 13, 2021 at 1:45 AM
By Ben Fisher / January 13, 2021
Comment
According to NAHB estimates, over 7.4 million people in the US own vacation homes. Utah is one of the greatest vacation states in the country, so it only makes sense that there are a great number of opportunities to own a 2nd home in Park City!
There are a few things to look at when considering buying a vacation home. This blog will walk you through exactly what you need to know about buying a 2nd home in Park City (and why you should already be bookmarking properties).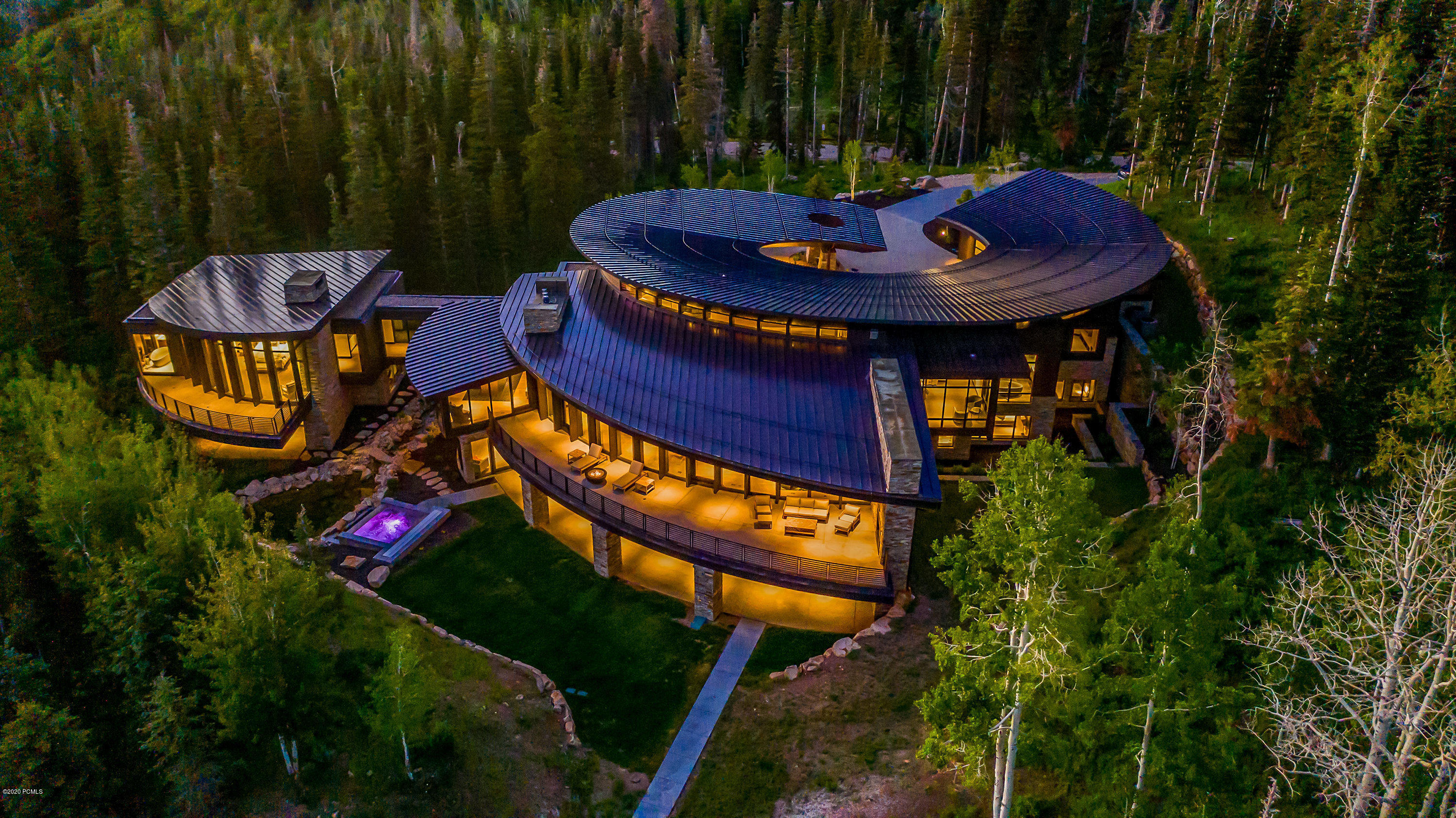 Popular Areas for Vacation Homes in Park City
There are a few different areas for vacation homes people tend to look for in Park City; near Private Golf Clubs, Ski Resorts, and Main Street. Where you choose to plant your vacation home roots completely depends on what you prefer to be closest to!
Private Park City Golf Clubs:
Glenwild Golf Club and Spa (Rated #1 Course in Utah)
Victory Ranch Club & Real Estate
Jeremy Ranch and Country Club | Jeremy Ranch Real Estate
Park Meadows Country Club | Park Meadows Real Estate
Red Ledges Golf Club | Red Ledges Real Estate
Park City Ski Properties:
The two closest ski resorts to Park City are Deer Valley Resort and Park City Mountain Resort. Both are beautiful resorts that have lots to offer as the location of your vacation home. While Deer Valley has a substantial amount of direct ski-in ski-out real estate, Park City also has much to offer with two different base village areas and other options for ski property.
Deer Valley is the perfect location for the outdoorsman. At any time of year, there is skiing, hiking, and biking right outside your front door! Having a townhome/condo in Deer Valley is a luxury sought after by many people. With the convenience of ski-in ski-out location, you'll find homes scattered across the mountains and weaving throughout the slopes. Not only is the view ideal, but Main Street is also a short ride away of only 10-15 minutes and Salt Lake City is about 40. Deer Valley has multiple resort areas dispersed throughout the mountain. From amenities to restaurants, you'll find whatever you need to find your ideal ski life here.
Park City offers world-class skiing, hiking, dining, and especially property. Being home to one of the biggest ski destinations in the world, Park City has much sought after property that can be ideal for any outdoor adventurer. Park City Resort has many beautiful condos and townhomes that are available for your desired mountain lifestyle. With luxury amenities, dining, private golf courses, and ski slopes, Park City Resort is the ideal location for anyone looking for a ski-in ski-out property. Residences offer gorgeous views, prime location, and the key to a mountain lover's dream.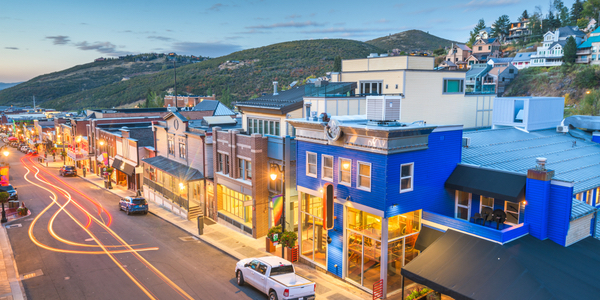 Main Street Park City:
Downtown Park City is truly a little ski-town oasis! With great boutique shopping, and delicious bars and restaurants, it's the perfect vacation getaway spot. Many buyers looking into the Park City area prefer to be close to everything happening around Main Street which is located directly between the Park City Resort base and the base of Deer Valley at Snow Park Lodge. If you're searching in this area, check out the Old Town real estate page for details and available inventory in the area.
To Finance Or Not to Finance
Financing your vacation home may require different financials than a conventional loan. You also have to pay condo fees and HOA fees which can add up. Sometimes you may be required to put a larger amount of money as a down payment and interest rates may be slightly elevated compared to conventional loan.
We often have very capable buyers opting to obtain financing on properties they could pay cash for in order to take advanatage of historically low interest rates. Either that, or they pay cash for the property and then do a refinance sometime after closing which we see quite often.
Park City Tax Rates
First off, if you own two homes, you pay two sets of taxes. That being said, tax rates for secondary homeowners are a bit different than for primary homes. For example, property taxes may not be deductible on a second residence, but it depends on the area you're in, the max deductible limit, and how much you already paid (Business Insider).
Another thing to think about is the state sales tax and city property tax as it may be different than what you're used to wherever your primary residence is. Utah's state sales tax is 4.85%, and Park City's property tax is 1.130% for a secondary residence and .55% for a primary residence. The vacation homeowners pay double the tax liability compared to primary residences so the city is well funded always improving.
Vacation Rentals Around Park City
Having a vacation home is great for when you need to get away, but typically 2nd home owners don't live there full-time (hence, vacation home). So, you have to think about what you are going to do with the property when you are not there!
There are a few options. Of course you can leave the property empty during the time you're not there and always have it available for when you need a vacation. Another option is renting out your property when you aren't using it personally! While this can bring in some extra income to help offset the vacation home costs, you can also expect higher taxes if you're renting out for more than 2 weeks in a year.
Park City is loaded with local property managers who will manage and rent your property out for you. From large companies like Park City Vacation Rentals & Abode, to smaller companies like Ghost Host.
Property Management
Since you may not be living at your vacation home full-time, it is wise to hire a property manager to take care of the residence while you are not using it. Property managers are needed for both rentals and long-term care especially when the owner isn't around frequently. There are a number of Park City companies who specialize in managing homes for people that are not in a rental pool. Some of these would be Sea To Ski who run a larger operation but there are numerous other local small vendors who provide similar services.
For Condos Fees: Condo fees include maintenance, property tax for building, HOA fees, insurance, and amenities. This can cost around $500-$1000 a month, or more for higher-priced properties.
For Home Fees: Individual maintenance and taxes (price varies by area). If you're in a large community these fees can be as low as a few hundred dollars per year. Private communities can reach a few thousand dollars per year for annual fees to live within a private gated community.
There are just a few more things that make Park City a great place to buy a vacation home...
World-class mountain resorts

Proximity to the yearly Sundance Film Festival

High nightly rates in hotels/other lodgings during peak season
While the initial work and investment can be hefty, having a go-to vacation home that you know is always there for you is well worth it.
Finding The Right Park City Realtor
This is a crucial step in locating a property from afar which many buyers coming into the area are doing. The Park City area has an incredible amount of niche markets and neighborhoods within the community so it's important to find a longtime local and experienced agent to talk you through the intricasies of owner a vacation property in the area. This can save you loads of time, money, and headaches for your real estate search. Feel free to give Ben & Stan Fisher a call to discuss your needs and how we can help ay 435-962-0192.
Have you been eyeing any vacation rental properties? Let us know and we can help steer you in the right direction!