Great Family Neighborhoods In Park City Utah
Posted by Ben Fisher on Friday, October 9, 2020 at 9:45 AM
By Ben Fisher / October 9, 2020
Comment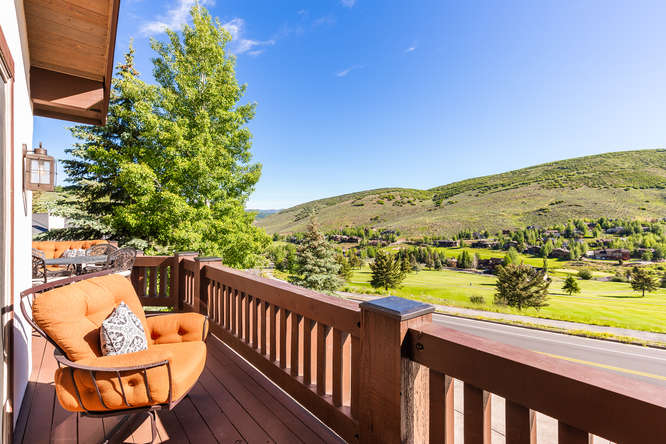 As Park City grows and newcomers move in, young families are looking for their ideal home. Today we have three neighborhoods that have become popular settling places for young families: Jeremy Ranch, Silver Springs, and Trailside. These gorgeous neighborhoods are real draws for a number of reasons, whether it be affordability or family-friendly communities or the proximity to schools!
1. Jeremy Ranch
Jeremy Ranch is located on the north end of Park City, within 10 minutes of Park City Main Street; it's also a quick 20 minute drive into Salt Lake, which is perfect for those who commute! Jeremy Ranch's real estate is more affordable than buying closer to Park City limits. For example, single family homes start at around $700,000 and can go as high as multi-million dollar homes in some of the more expensive subdivisions. Additionally, Jeremy Ranch Elementary School is right at the bottom of the neighborhood, which creates a family-friendly feeling of closeness and community, while the Weilenmann School of Discovery (a public charter school) and the Park City Day School (a K-8 private school) are just on the other side of the I-80 and are popular options for public school alternatives.
2. Silver Springs
Located just off Highway 224, the neighborhood of Silver Springs is just outside Kimball Junction, which means there's quick and easy access into town. Silver Springs is a unique neighborhood of town-center style living and very convenient with a free bus service that runs through the Park City area. Though it is a little more expensive than Jeremy Ranch, Silver Springs offers single family homes at an average price of 1-2 million, which is the average home price in Park City. However, the homes range as low as $800,000 and can be up to 3 million. It's a wonderful neighborhood close to Parley's Park Elementary School, as well as Soaring Wings International Montessori School.
3. Trailside
The Trailside neighborhood is one of the most central within Park City, providing quick access to everything in Park City and an easy trip to Kimball Junction. It provides a variety of real estate options: median income areas of moderate pricing are mixed with large multi-million dollar homes. The blend of homes are connected with quiet trails that are right in your backyard and go around the valley! One of the most attractive aspects of this neighborhood is that Trailside Elementary School is at the center. Moreover, Another Way School (private school for ages 3-12) is close, as is Silver Summit Academy (public K-12 school) which, although it is in the Summit School District, is right next to Trailside and is a great option for providing a rigorous education at all ages.
Be sure to check out our blog post for more detailed information on schools around the city and contact us with questions or to find out more about the real estate options in Park City!