10 Reasons To Love Living at Empire Pass in Deer Valley, Utah
Posted by Ben Fisher on Wednesday, April 27, 2022 at 9:21 PM
By Ben Fisher / April 27, 2022
Comment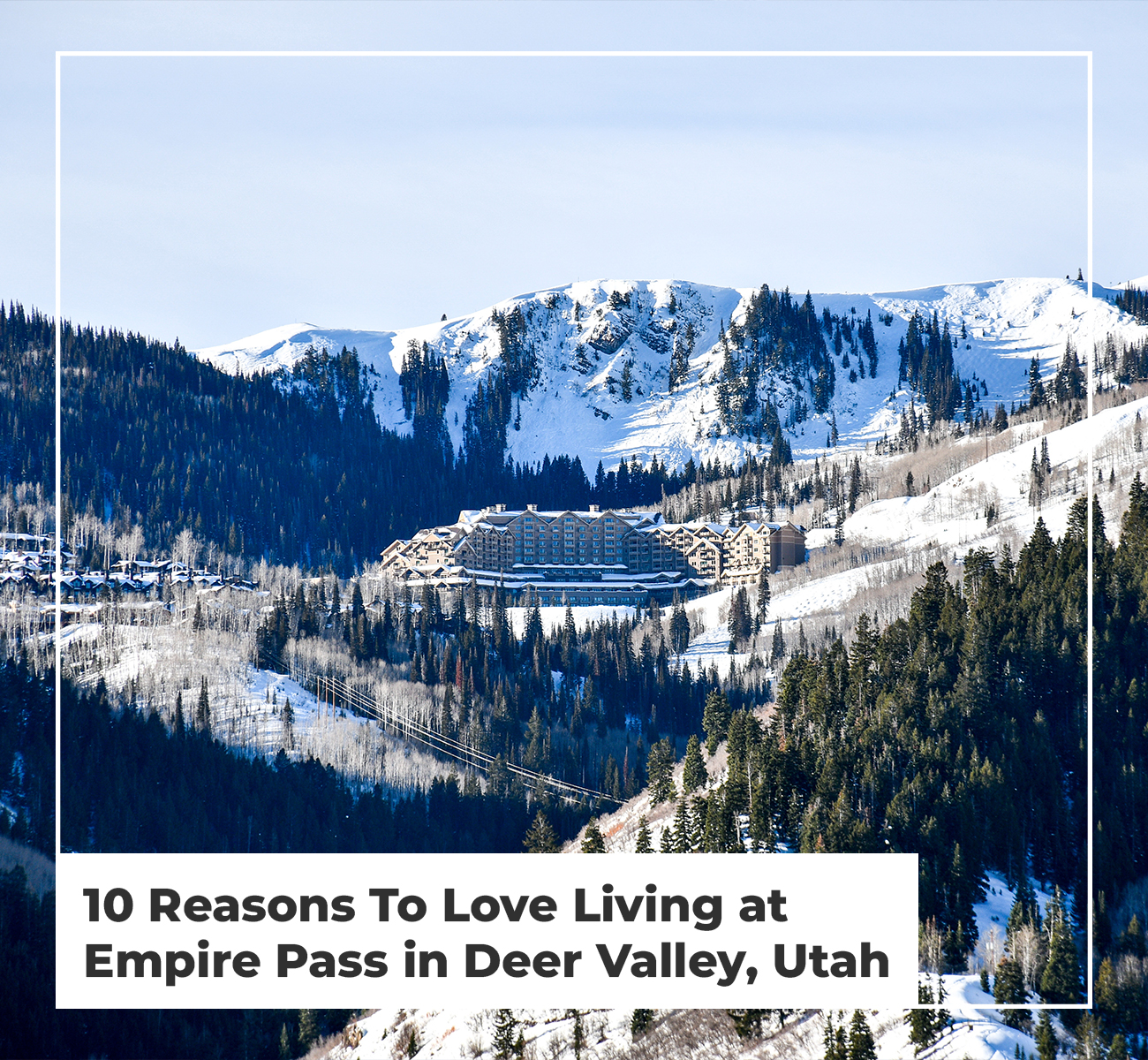 Living at Empire Pass in Deer Valley, Utah
Do you enjoy skiing and beautiful snow-capped mountains? If so, then you'll love living at Empire Pass in Deer Valley Resort in Park City, Utah. There are so many reasons that make living in this beautiful community so desirable. For one, the location is simply spectacular, situated in Park City's famed ski resort community, Empire Pass offers mountain views and convenient access to world-class skiing and other outdoor activities.
What's more, the on-site amenities are top-notch, from a heated pool and hot tubs to a fitness center and private shuttle service. And with homes ranging from cozy condos to sprawling estates, there's something for everyone at Empire Pass. So if you're considering a move to this premier mountain community, be sure to check out all that Empire Pass has to offer!
1. Real Estate
Empire Pass in Deer Valley, Utah is home to some of the most luxurious, spacious, and exclusive homes in the world. With plenty of room to entertain guests or simply relax in front of the fireplace after a long day on the slopes, there is room for it all.
Whether you're looking for a cozy one-bedroom condo or a lavish six-bedroom estate, you'll be able to find it here. And of course, all of the homes come with stunning views of the mountains. If you're thinking of making Empire Pass your home, you'll be living in the lap of luxury.
View All Homes for Sale in Empire Pass in Deer Valley, Utah >>>
2. Education
If you're lucky enough to live in or near Empire Pass in Deer Valley, Utah, you're in for a treat when it comes to schools. The area is served by the Park City School District, which is one of the best in the state. The district offers an outstanding education, with small class sizes, highly qualified teachers, and a commitment to excellence. In addition, the district offers a variety of extracurricular activities and programs to keep students engaged and involved.
From sports to clubs to after-school activities, there's something for everyone in Park City. So if you're looking for a great place to raise a family and get a top-notch education, look no further than Empire Pass in Deer Valley.
3. The Weather
Empire Pass in Deer Valley typically receives a lot of snow, so it's no surprise that the weather can be quite cold in winter. However, Empire Pass also enjoys a fair amount of sunshine, so the days are often bright and crisp. In summer, the temperature is more moderate, although there can still be some snow on the ground. No matter what time of year it is, the weather in Empire Pass is sure to be beautiful.
4. The View
Empire Pass in Deer Valley offers some of the most unbelievable views in all of Utah. Nestled atop a mountain, the area provides panoramic views of both the valley below and the soaring peaks of the Wasatch Range. Whether you're taking in the scenery from your home or one of the many outdoor decks and patios at Empire Pass, you'll be mesmerized by the natural beauty of this place.

5. The Skiing
Empire Pass in Deer Valley is one of the most popular ski destinations in the world. The resort features a wide variety of slopes, from beginner-friendly green runs to expert-only double black diamonds. There are also several terrain parks for those who enjoy freestyle skiing and snowboarding. In addition, the resort is known for its outstanding grooming, which ensures that the slopes are always in pristine condition.
Visitors can purchase lift tickets either in advance or on the day of their visit. There are also a number of rental shops located near the base of the mountain, where skiers and snowboarders can rent equipment for the day.
6. Lodges and Restaurants
Empire Pass in Deer Valley, Utah is home to some of the best lodges and restaurants in the area. The Grand Lodge is a favorite among locals and visitors alike, offering stunning views of the mountains and a variety of dining options. For those looking for a more intimate setting, the Silver Lake Lodge is a great choice, featuring cozy fireplaces and an award-winning restaurant.
And for those who want to experience the true wilderness of Utah, the High West Distillery & Saloon is the perfect spot, offering breathtaking views of the Wasatch Mountains while you enjoy a delicious bite to eat. No matter what your preference, Empire Pass in Deer Valley has something for everyone.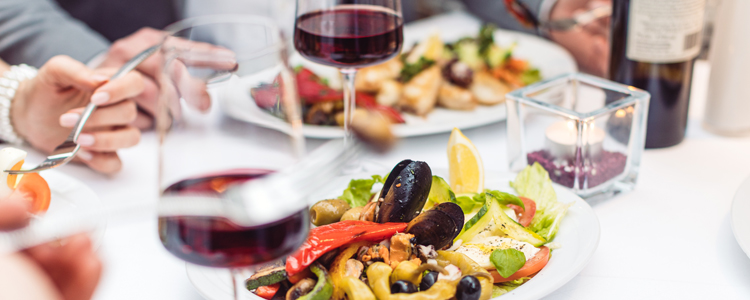 7. Top-Notch Amenities
Empire Pass provides skiers and snowboarders with access to over 2,000 acres of terrain, spread across eight different peaks. The lift system includes 18 chairlifts and four surface lifts, providing skiers and riders with plenty of options for exploring the area. In addition to the lifts, Empire Pass also has a variety of other amenities that make it a top ski destination.
The area is home to several lodges and restaurants, as well as a variety of shops and retail outlets. Empire Pass also offers lessons and rental equipment for those who want to learn or try something new. With so much to offer, it's no wonder why so many people have chosen this as their forever home.
8. Shopping
If you're looking for a ski town with world-class shopping, look no further than Empire Pass in Deer Valley, Utah. This chic mountain town is home to many high-end retailers, as well as quaint local shops. You can find everything from designer fashion to outdoor gear, and everything in between. Some of the best shops include:
Silver Lake Village
Quiksilver
9. Parks and Trails
Empire Pass in Deer Valley, Utah is an amazing place to explore the great outdoors. There are numerous parks and trails in the area that offer a variety of activities for all ages. The parks and trails are well-maintained and offer stunning views of the surrounding mountains. Visitors can enjoy hiking, biking, fishing, and picnicking in the parks and trails near Empire Pass.
Additionally, there are several educational opportunities available, such as ranger-led programs and interpretive signage. The Parks and Trails near Empire Pass are a great way to experience all that this beautiful area has to offer!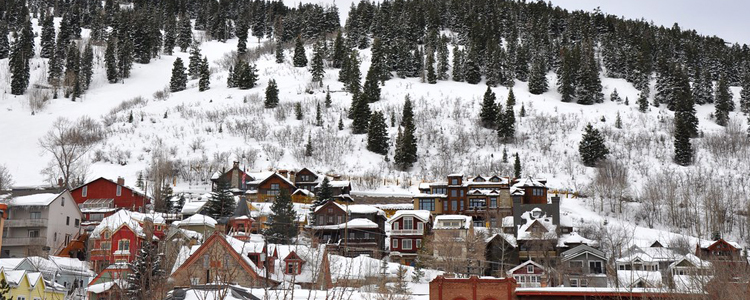 10. Community Atmosphere
What makes Empire Pass truly special are the people who call it home. From long-time residents to newcomers, the people of Empire Pass are friendly, welcoming people who enjoy spending time together. They are also passionate about their community and pride themselves on making Empire Pass a great place to live. If you are looking for a place to call home, or just want to experience something new, come to Empire Pass in Deer Valley and meet the amazing people who live there. You won't be disappointed.
As you can see, the residents of Empire Pass are lucky to have the best of everything: world-class skiing, jaw-dropping views, luxurious lodges and restaurants, miles of hiking and biking trails right outside their door, and a true sense of community. The real estate here is as varied as it is breathtaking, with properties ranging from multimillion-dollar estates to cozy cabins. If you're looking for a place to call home in the mountains, look no further than Empire Pass in Deer Valley, Utah.
The Fisher Group is a multi-faceted team that can offer their clients significant experience whether they are purchasing or selling property in Park City, UT. This experienced real estate team knows the industry and strives in getting clients exactly what they are looking for.