Park City's Historic Main Street
Posted by Ben Fisher on Tuesday, November 3, 2020 at 9:24 AM
By Ben Fisher / November 3, 2020
Comment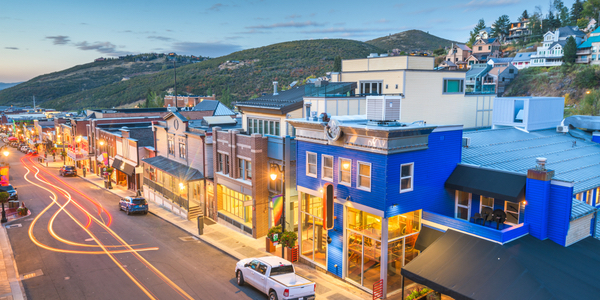 One of the most charming characteristics of Park City is its unique history. Upon the discovery of silver in the area, Park City grew and expanded with the rush of crowds. It has always been a city of wealth, from the 400 million dollars' worth of silver that was mined to the modern ambiance and beauty of the town and the landscape.
Park City has 64 buildings listed on the National Register of Historic Places. These buildings have evolved with the people, restaurants and shops filling the buildings that were once saloons and inns. Main Street is the perfect blend of the historic and modern, offering something for everybody!
Park City has been rumored to have more restaurants per capita than any other city. Whether or not this is true, there are over 100 restaurants and many of them take up residence on Main Street. You can't really go wrong with any restaurant pick—these are some of the greatest places to eat in the state. No matter the occasion or the budget, you are sure to find an extraordinary culinary experience.
Beyond restaurants, Park City's historic district has clubs and bars that light up at night, the No Name Saloon being the most popular for residents and tourists. For those looking for a more culturally enriching experience, the Egyptian Theater does a number of musicals and stage plays throughout the year. As for galleries, the Kimball Art's Center has three locations for you to explore and smaller galleries like Trove Gallery or Gallery MAR are scattering the street.
The real estate in this historic area is always in high demand. Tourists and residents want to be near Main Street to be part of all the action. Most real estate opportunities are in the form of condos in this area and houses are much harder to come by. However, there are almost always a few options we can tell you about. Check out our Old Town page to see what's available and feel free to contact us with any questions or to know more about Park City's Historic Main Street!