Park City's Luxury Real Estate Market Soars During Pandemic
Posted by Ben Fisher on Friday, September 11, 2020 at 9:19 AM
By Ben Fisher / September 11, 2020
Comment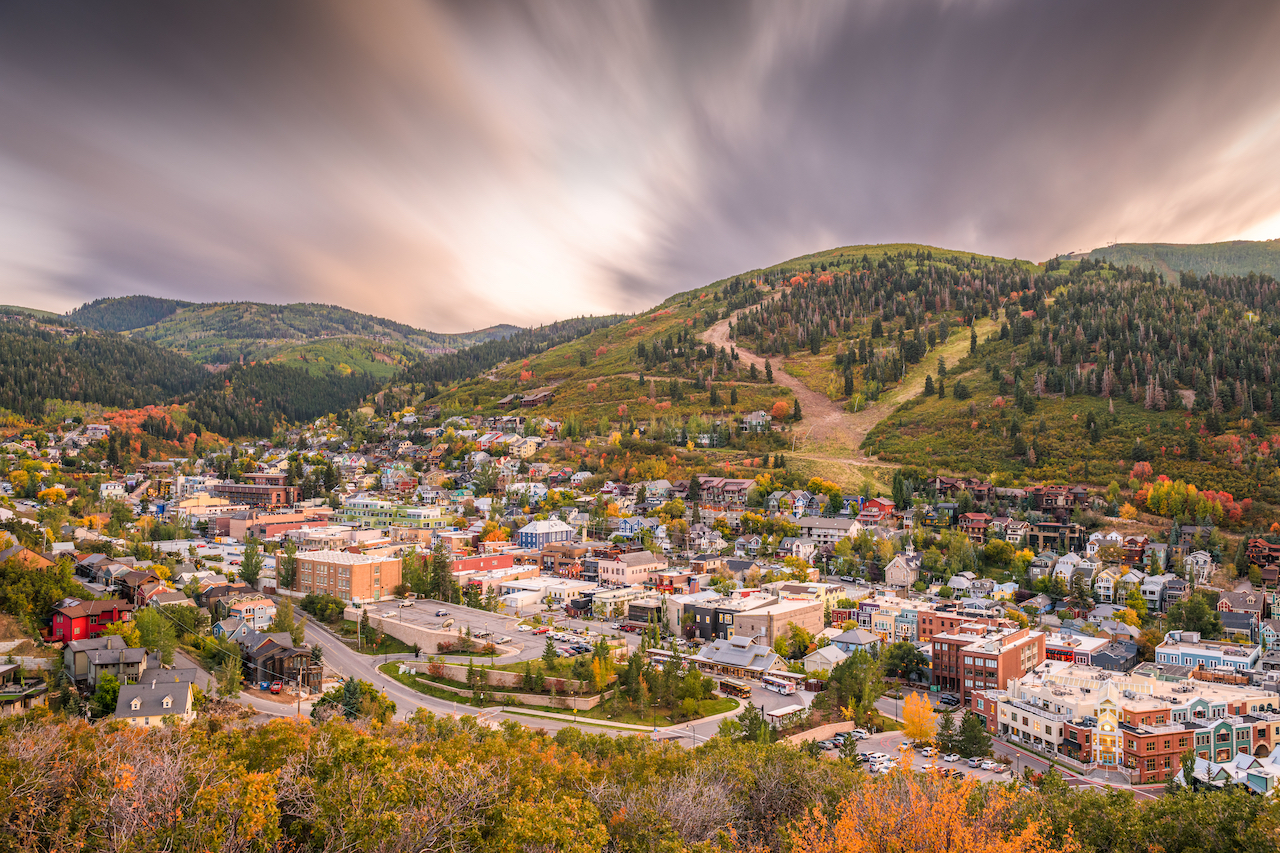 The real estate market in Park City, UT throughout 2020 can be summed up in one word: unprecedented. We expected unprecedented losses due to COVID-19, but what we experienced was the exact opposite. Here's why:
When the ski resorts shut down due to the pandemic in March, Park City locals were seriously concerned about the potential impact to our small mountain town whose economy largely depends on tourism. Many of us were hunkered down at home, keeping an eye on the news, and expecting the worst for the local economy. No one had any way to tell what the future would bring in terms of tourism throughout the upcoming summer.
We never would have predicted what happened next. Once our lockdown lifted on May 1st, we began to see what turned into the biggest surge of buyer demand of real estate Park City has ever seen. This surge has taken place across every price range and area within the community.
The luxury real estate market was no exception. This summer, luxury home sales increased significantly in Park City, both in price and volume. In our high-end market, we rarely see sales happening over the $10M mark (with the exception of the home we sold last year in Deer Valley at $25M) throughout any given year. That changed this summer as demand began to surge for unique luxury properties.
How do we explain these unprecedented trends? And what does that mean for you when it comes to buying and selling Park City real estate? Let's dig in a little further.
Why Is Park City Seeing Such Increased Demand?
An Escape From The Cities - We're seeing an influx of buyers from some of the world's most populous cities. This pandemic has taught us that being in tightly packed cities among large crowds isn't an ideal scenario when we're all trying to stop the spread and stay healthy. Hence the move to smaller mountain towns with more room to move, an active lifestyle, and loads of outdoor activities.
Ease Of Access - Many people coming to the area have chosen Park City due to the ease of access from anywhere in the country. Californians most notably can arrive in Park City with a short non-stop flight. If things get bad or someone doesn't want to fly, it's still within an easy driving distance, making it a perfect destination out of California. We've seen the same things from residents in Chicago, New York, Houston, etc. Most of these large cities offer non-stop flights to SLC, making Park City a highly accessible destination.
Affordability/Safe Investment - While prices in Park City have certainly reached high levels, we're consistently priced more affordably than many other high-end resort towns like Aspen, Breckenridge, Jackson Hole, etc. Combine that with the long-term prospects of the Salt Lake International Airport being upgraded/expanded and the ski resorts both owned by large corporations and people remain bullish on the overall market.
Significant Sales During The "COVID Summer"
Since Utah is a non-disclosure state, we will be showing list prices for these particular pieces of real estate and NOT sales prices.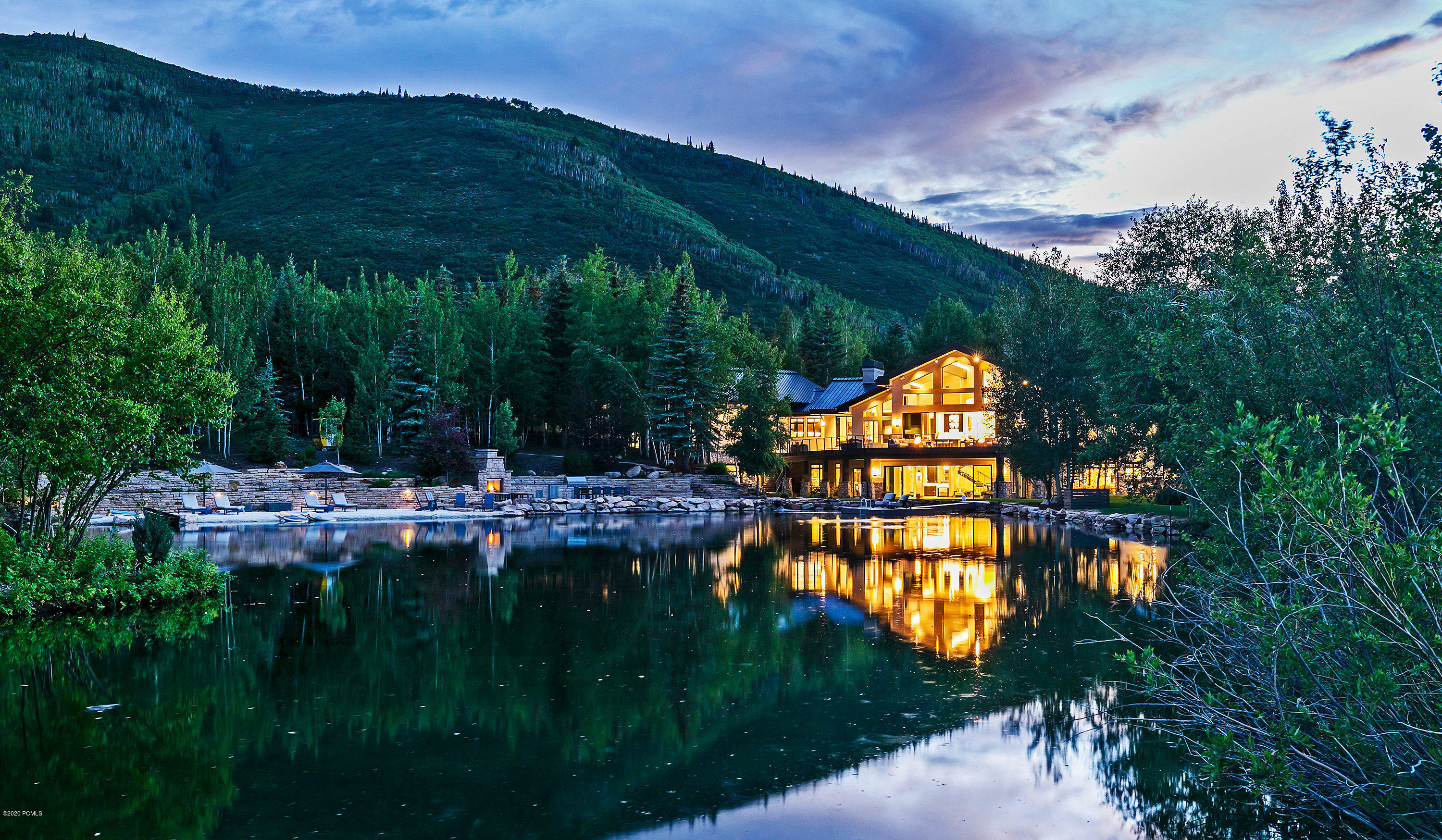 2636 Aspen Springs Dr - List Price $15,250,000
This one of a kind home tops off our list as the most expensive home sale in Park City this summer at a whopping $15 million! This property closed $350k over list price and closed in just a few days on a cash transaction. Rumor has it this could have something to do with a certain billionaire from Vegas coming to town and buying up real estate in the area.
It's no wonder this home would have caught his eye. With 17k square feet on 18 acres of land right in town it's one of the most unique properties the Park City area has to offer. The property is located with the Aspen Springs community within Thaynes Canyon, a small but high-end subdivision just minutes from Park City Resort.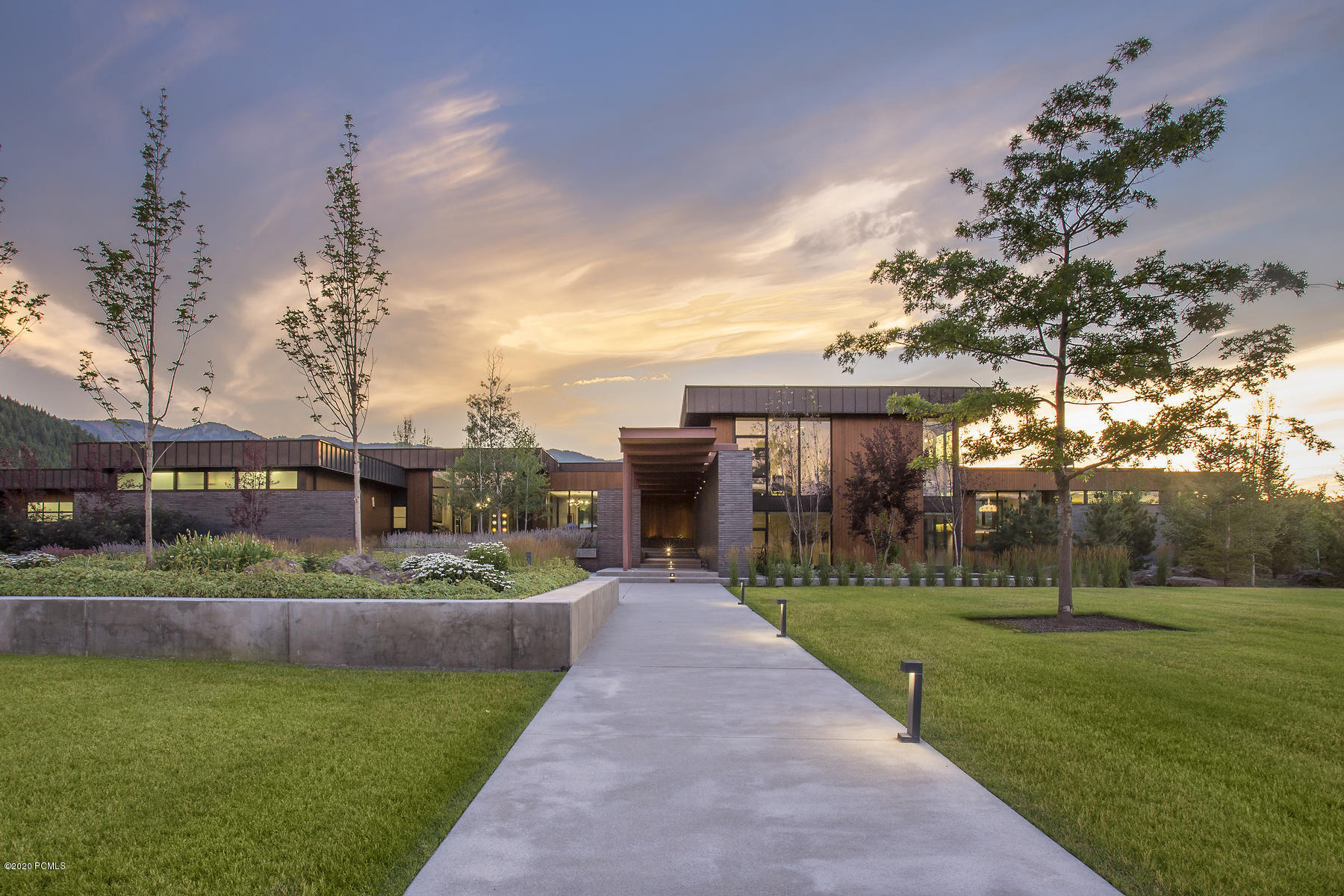 3332 Quarry Mountain Road - List Price $14,500,000
Located within the popular Old Ranch Road area of Park City, this property was sold to a buyer before it ever hit the market. This is a true sign of the demand we experienced this summer (and are still experiencing) as many buyers were lingering to pick up deals both on and off market to willing sellers. In this luxury market, it can be difficult to find what you are looking for unless you find agents who are highly connected within the broker community to find deals just like this one that are not available to the general public yet.
The Old Ranch Road area in Park City has become one of the most unique and highest priced areas in Park City to buy which is unusual as it does not have ski access. These are very large, flat, open parcels right in the middle of town where we have seen many luxurious homes be built over the last decade creating a unique luxury community within Park City.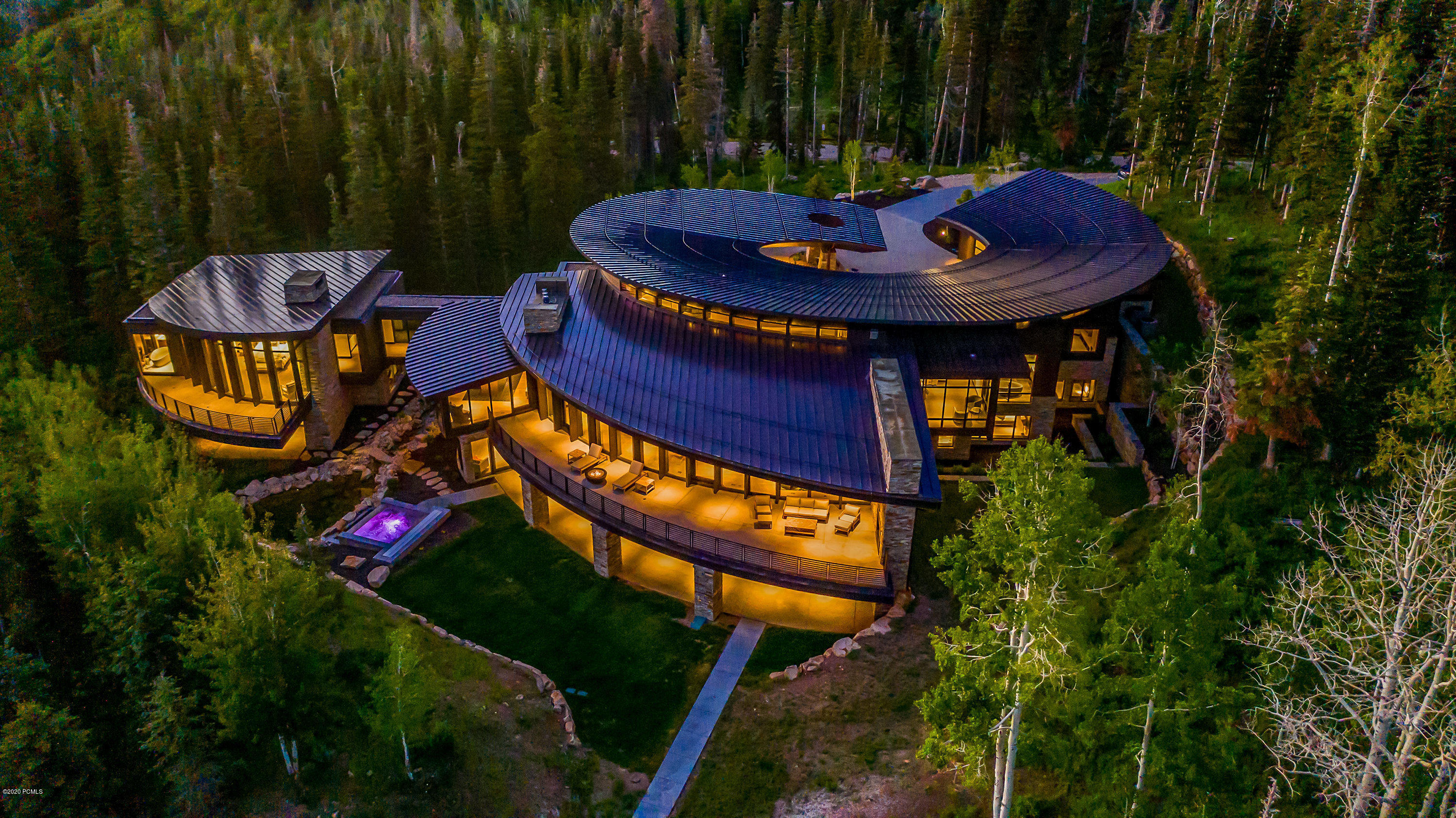 217 White Pine Canyon - List Price $12,600,000
The colony at White Pine Canyon is a private ski community at the Park City Resort that consistently sells homes over $5 million dollars year after year. Its' exclusive private lots and killer ski access make it a great location for large and luxurious ski homes and this one is no exception. This unique architectural ski home was designed by Michael Upwall and is recognized as one of the finest homes within the Colony.
This home sale is a perfect example of how demand in our market has soared in this high-end range with homes that have been on the market for quite some time all of the sudden being snatched up. 217 White Pine had been listed for a number of years and once our summer market took off this was one of the first major ski home sales to get snatched up.
More Pending Luxury Home Sales Closing Soon
The three homes above are just a small portion of the luxury market in Park City that has sold throughout these past few summer months. Homes priced from $5M-$10M have shot through the roof with an unprecedented level of sales in this range in every area. Ski homes, large estates with private land, luxurious ski townhomes condos, and everything in-between have been moving at record pace.
As of today, September 11th 2020, there are another 5 homes on the market over 10 million dollars that are under contract and have yet to close throughout the Park City & Deer Valley area. In a normal year, we are lucky to see even a single sale over 10 million dollars throughout the entire city or surrounding area. The demand in this price range has yet to slow down and we will likely see a number of new luxury homes hitting the market and being sold prior to the end of the year.
It's a fun time to be a part of the real estate community here in Park City to see this surge in demand that we have never seen before. That said, for locals who have been here for many years, it's tough to see this activity and demand and not acknowledge that our town has changed significantly from what we were used to.
What Does This Mean For You If You Own In Park City?
If you couldn't tell already, this is truly a sellers market throughout the Park City area and while we aren't seeing significant price increases quite yet, they're sure to come if the buyer demand continues at this unrelenting pace. In order to capitalize on this demand it's now more crucial than ever to partner with experienced and reputable agents who know and network this market on a daily basis to take advantage of the times.
If you're a buyer looking in this market it is imperative to get connected with a realtor who can find you deals on and off market as many of these opportunities are gone before they ever hit the market. Most agents in town have a list of buyers sitting and waiting for the right property to hit and when it does, it is going quickly and often times with multiple offers.
Give Stan & Ben Fisher a call at 435-962-0192 if we can assist in your real estate needs here in Park City & Deer Valley.