Deer Valley Real Estate: Neighborhood Guide & Ski Homes For Sale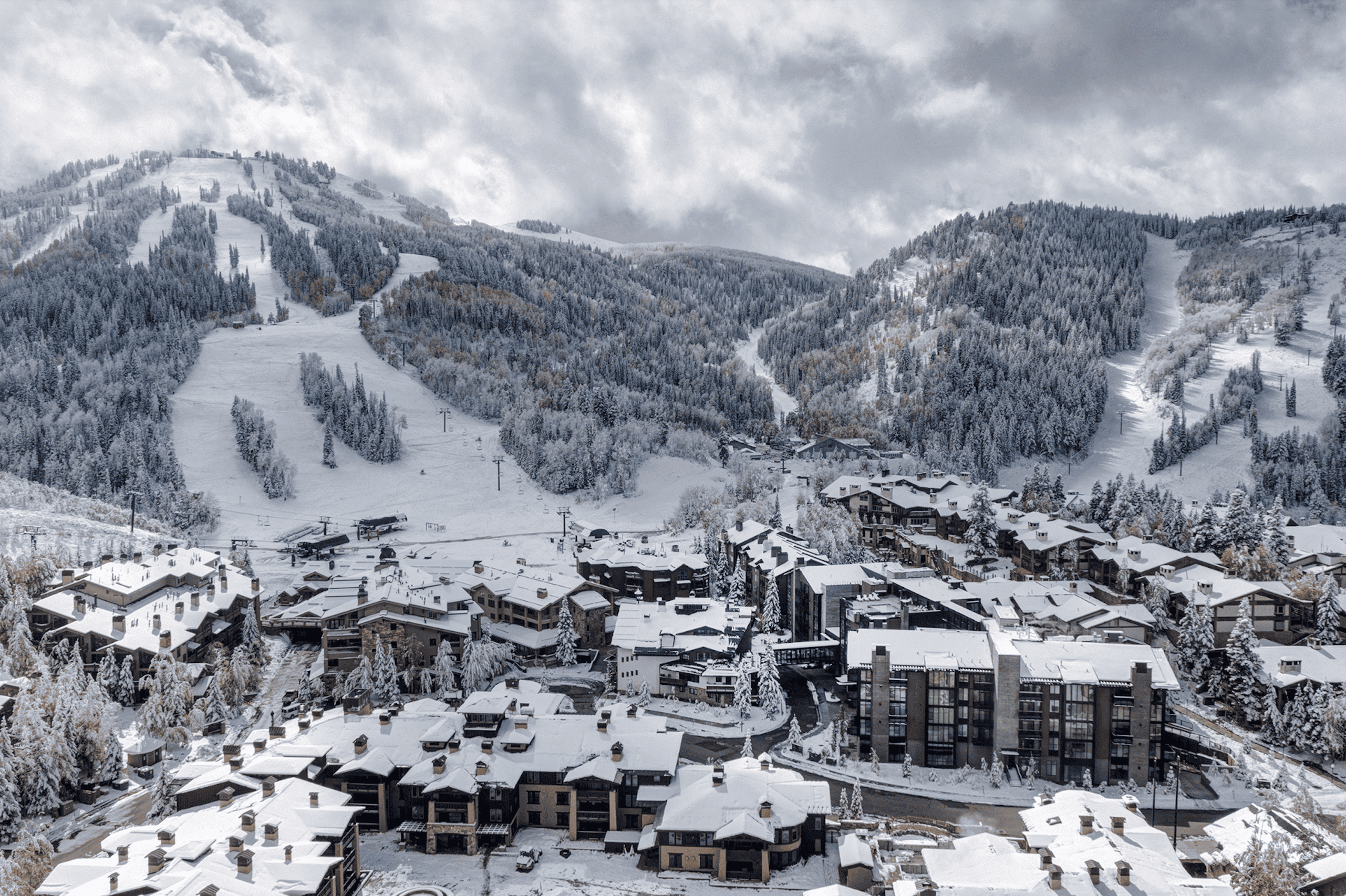 Deer Valley, Utah is located in beautiful Park City, and is the home of award-winning Deer Valley ski Resort. The Deer Valley area is known for world class skiing, endless summer activies, top-notch amenities and staff, as well as beautiful luxury properties. With a wide range of options the homes for sale in Deer Valley include a variety price-points, locations, size and styles your sure to find a property to fit your needs.
Continue reading to learn more about Deer Valley's features, resort information, neighborhoods, and Deer Valley real estate for sale. Here's what we'll cover:
Quick Facts About Deer Valley Real Estate
Deer Valley properties are uniquely built all around the mountain that the ski resort flows through, creating a large inventory of real estate with ski-in ski-out access
Deer Valley Ski Resort was the top-rated ski resort in the nation for over five years, again in 2020 and 2021, and hosted events in the 2002 Winter Olympics
Within five minutes of the popular Main Street in Old Town Park City, Utah
Less than 40 minutes from the Salt Lake International Airport
Wide range of properties available from small condos to large luxury houses on the slopes
Get more details about Deer Valley properties, types of homes, and average prices in Deer Valley FAQs.
Deer Valley Resort Features & Memberships
The Deer Valley Resort has been consistently ranked as one of the best ski resorts in the U.S. since it was founded in 1981. Its incredible variety of ski slopes, amenities, and activities makes it a highly sought-after vacation destination for families and couples all year round.
It's also highly desirable for Park City locals who want exclusive access to the resort, additional amenities, and year-round activities. Here are some of the most important features, amenities, and membership details for those considering purchasing Deer Valley luxury real estate:
Plus, view Deer Valley homes for sale below, and contact us for a consultation on the best options for your future home in Deer Valley.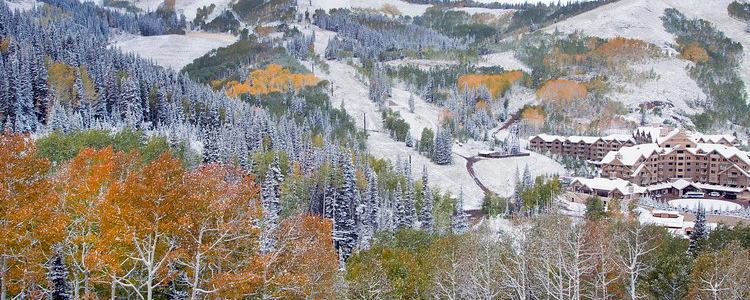 Deer Valley Resort Features
Year-round Activities: Summer concerts, kid's summer camp, hiking, bike trails, and scenic lift views
Dining: Variety of options, like on-the-go lunches, cafes, bakeries, and reservation-only restaurants
Family-friendly activities & events: Kid's summer camps, ski lessons, bike clinics, and indoor children's center
Deer Valley Resort Season Passes & Memberships
There are a variety of ticket and package options for Deer Valley Resort guests. For local residents, Deer Valley resort offers a Full Adult Season Pass with the most exclusive access to the entire resort. You can also get an Ikon Pass now offered now that Alterra owns Deer Valley which will get you 7 days of ski access and loads of other ski resorts to choose from. This is a great option for those skiers only doing a week or so of skiing per year.
The Full Adult Season Pass includes:
Unlimited Deer Valley Resort access (no blackout days, no required reservations)
One complimentary day of lodging
Friends & Family discounts
Year-round restaurant and retail disounts
Another option for Deer Valley residents is a highly exclusive membership to the resorts' Club 1981. There are club memberships for singles, couples, and families, and just a few of the amenities include:
Full Adult Season Passes
First Tracks ski experiences
Club lounge guest passes
Private lounge with complimentary beverage service
Types of Homes for Sale in Deer Valley, Utah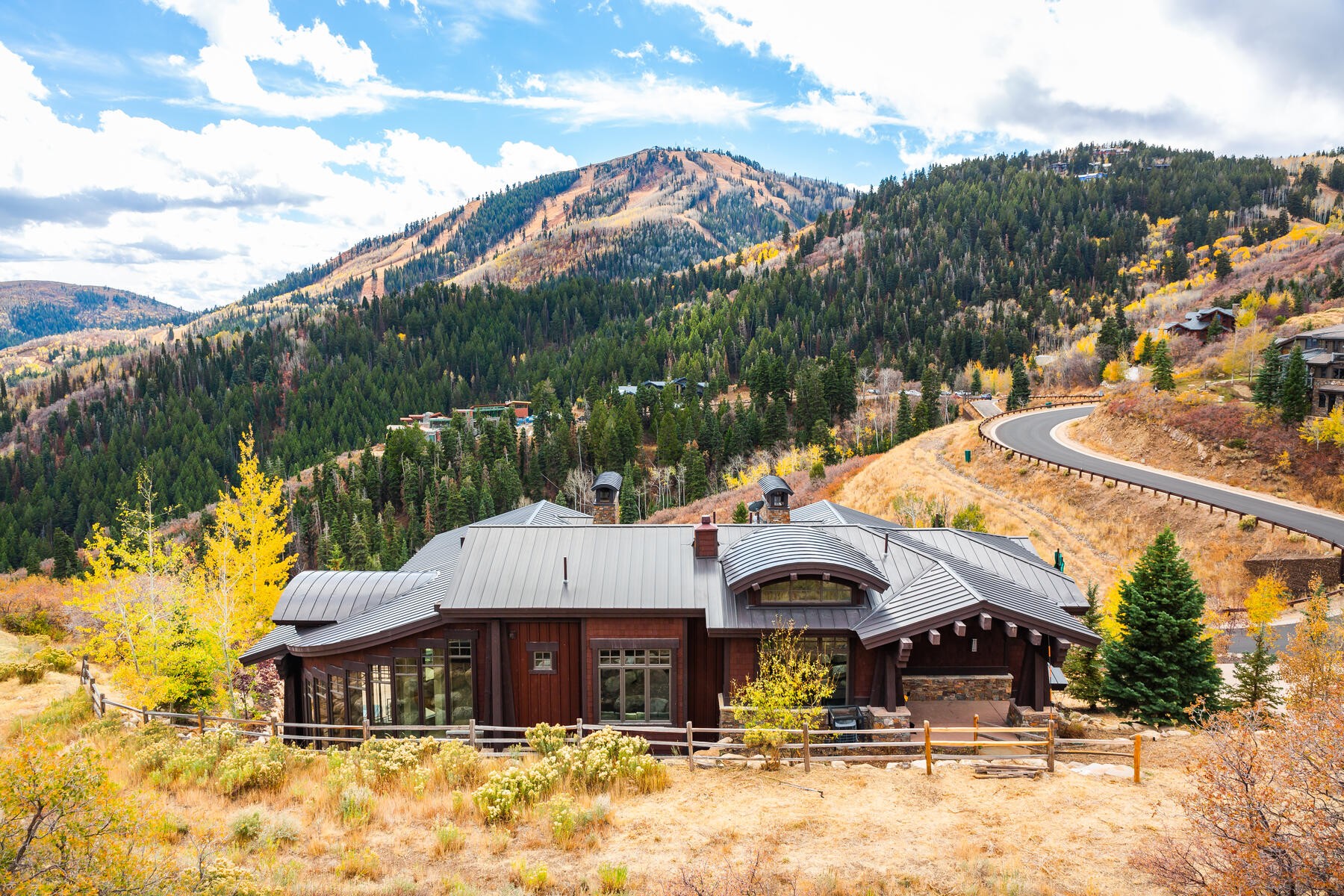 Deer Valley, Utah real estate uniquely offers a wide range of properties, from small condos to large luxury houses on the slopes. There are plenty of options of all price ranges and sizes, which is another reason why homes for sale in Deer Valley are in high demand and require an expert real estate agent's help.
For example, Deer Crest and Empire Pass will offer homes with direct ski access to your property. On the other hand, Lower and Upper Deer Valley homes offer a combination of on and off ski run locations, which makes the prices of homes vary more widely.
Whether you are looking for ski-in ski-out home access direct to your door or want a beautiful view of the ski runs, there is real estate in Deer Valley that fits your desires.
Search through our listings of Deer Valley real estate for sale below, or see more specific types of properties on these pages:
Deer Valley Condo Hotels (Montage, St. Regis, Stein Eriksen, Goldener Hirsch)
$1,679.45
Avg. $ / Sq.Ft.
$4,975,000
Med. List Price
Deer Valley Neighborhood Guide
There are 2,026 acres of skiable terrain at the Deer Valley Resort, and miles of land with Deer Valley houses for sale! The area is divided into four primary sections, and each includes a range of neighborhoods and communities.
Learn more about the Deer Valley communities in our detailed guides to real estate Deer Valley:
Each part of Deer Valley has benefits and drawbacks based on its proximity to different parts of the mountain. Make sure to contact an expert real estate agent to help you determine the best location for your needs and find the best Deer Valley, Utah homes for sale.
Plus, the growth of Deer Valley, Utah real estate isn't done yet! Even though the resort is well-established, there are new properties currently being developed. For example, Mayflower Mountain is a new ski resort, and lifts are expected to be operational by 2024.
Stay up-to-date with all of the developments in our guide to Deer Valley New Construction.
More Deer Valley & Park City Real Estate
If you're not sure if Deer Valley is the right place for you, there are plenty of other options. The best way to find out what best fits your needs to is to talk to a local Park City real estate expert.
Contact us by phone or using the form below. Tell us about your dream home and community, and we can give you detailed information about all the best options.
Plus, read our other guides to resorts and properties in and around Park City:
For more answers to common Deer Valley real estate questions, read Deer Valley FAQs.
Contact A Deer Valley Realtor