Deer Valley Real Estate FAQ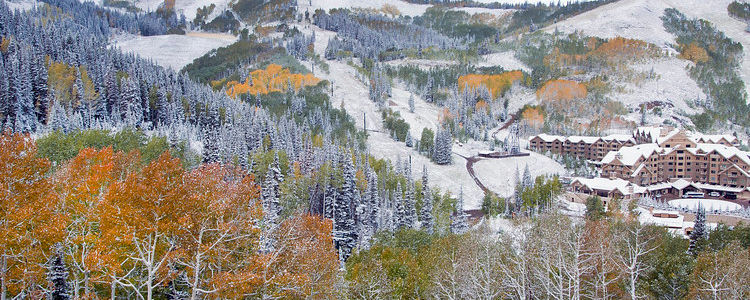 Here are five frequently asked questions about Deer Valley Real Estate that we as realtors within the area often receive from buyers looking within the area. there are many more complexities to the Deer Valley resort market that we sell in every day so make sure to contact us below if you would like to schedule a consultation to discuss how we can find you the best property in the area for your needs.
1. What is the average price of a home in Deer Valley?
The median sales price for property within the Deer Valley area as of April 2023 is $4,400,000. This is the median sales price between condominiums, vacant land, and single family homes throughout the area using data from the Park City MLS. Prices can vary wildly throughout the area depending on location on the mountain, whether or not the property has direct and/or easy ski access from the property. Ski access is the most sought after property type and demands a premium over other properties in the area without direct ski-in ski-out access.
2. What types of homes are available in Deer Valley?
The Deer Valley Resort area contains many different types of property throughout the area as it has multiple communities built throughout the resort. This is one of the most compelling reasons to search for a ski property within Deer Valley. You can find large ski-in ski-out estate homes, many different types of condominiums and townhouses, as well as multiple condo hotel projects spread throughout the area. It truly has something for everyone looking for a destinatiion mountain property.
3. What are some popular neighborhoods in Deer Valley?
Deer Valley Resort is made up of 4 different "Areas". Upper Deer Valley which is also known as Silver Lake Village, Deer Crest which is a private gated community with luxury homes and the St. Regis hotel, Empire Pass with high end condos and homes which also features the Montage Deer Valley, and Lower Deer Valley which is situated around Snow Park Lodge.
With a variety of properties in each area there are no shortage of options to get property close to the resort. For single family homes the most popular areas are Solamere, Bald Eagle, Empire Pass, and Deer Crest. For condominiums you can find a large variety of options in every single one of these areas which is why it is important to discuss Deer Valley real estate with a very experienced agent who sells in this area regularly.
4. What is the real estate market like in Deer Valley?
As of April 2023, the real estate market remains highly desirable. With very little inventory on the market and demand within Deer Valley always in high demand, this has leveled off prices and many move quickly when priced correctly. With only 2.3 months of inventory on the market of 8 days (Source Park City MLS), things remain in very high demand for those lucky enough to own in the area.
5. What should I look for in a Deer Valley real estate agent?
When choosing a real estate agent in Deer Valley, it's important to look for someone with experience in the local market, a strong track record of success, and excellent communication skills. Additionally, it's important to find an agent who understands your specific needs and preferences as there are vastly different options throughout the Deer Valley marketplace. Stan & Ben Fisher remain some of the top agents within this particular market on an annual basis with many sales throughout the area and they still hold the record home sale for most expensive single family home sold in the Deer Valley market.
Contact A Deer Valley Realtor
From Our Blog - Deer Valley