Promontory Club, Park City, UT Homes for Sale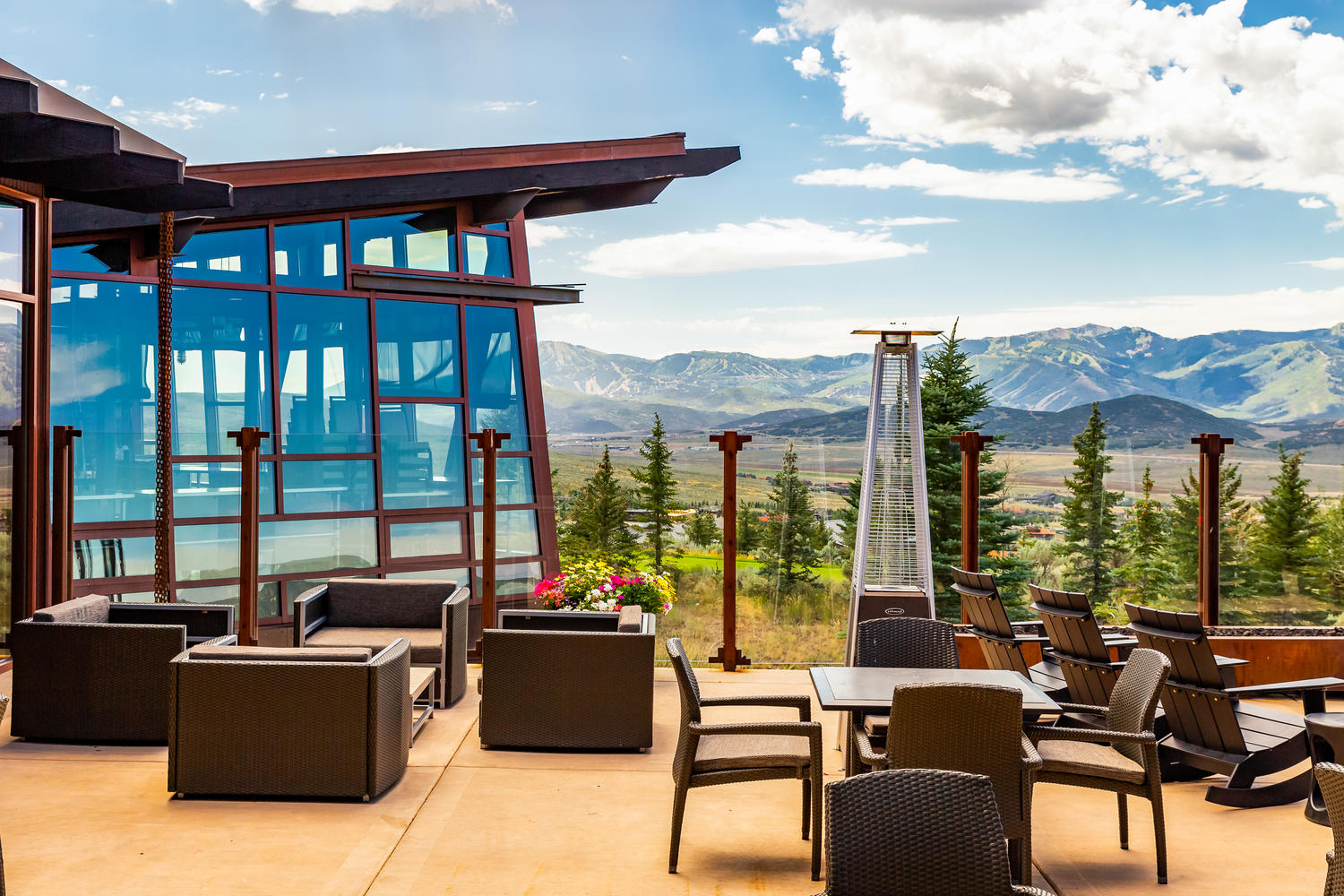 Promontory Club properties for sale in Park City, Utah! An elite golfing community, Promontory Club offers some of Park City's most desirable real estate opportunities. For more information on Promontory Club Homes for sale in Park City, Utah, schedule a showing, call us today or send us an email.
Jump To: Promontory Club Listings | Promontory Club Info | Contact Us | Create An Account
Homes For Sale in Promontory Club, Park City, UT
Promontory Club, Park City, UT Property Listings
February 3, 2023
$5,000,000
Med. List Price
Promontory Club Homes for Sale in Park City, Utah
Promontory real estate for sale is located in one of the elite private golf communities in the Park City area that is packed with luxury homes, high-end amenities, and incredible views of the Wasatch back from much of the development. In total, the development spans 6,400 acres with around 60% of this dedicated to open space to preserve much of the land and retain its natural beauty. In total there will be around 1,674 homesites available through the development with just over 1,000 sold to date. This is a private and gated community that offers privacy for its owners and is located within 10 minutes from Park City and its ski resorts. The community has 24 unique neighborhoods to search in which require a knowledgeable Promontory Realtor, one who is experienced in Promontory real estate for sale, to guide you through selecting and narrowing down your options for the best location for your primary or secondary residence in the Park City area.
Promontory Club, Park City, Utah Amenities
With 13 signature club amenities and a seemingly endless amount of year-round activities, it seems the developers at Promontory have thought of everything imaginable to add for its owners. If you can think of it, they have surely added it already or have plans to!
Dye Canyon Golf Course
Nicklaus Painted Valley Golf Course
Ranch Clubhouse Fitness & Spa
Alpine Lodge at Deer Valley Resort
Shed Clubhouse
Kid's Cabin
Beach House
Outfitter's Cabin
Equestrian Center
Man Garden Park & Boat House
Golf House
The Hub
The newly opened PC Lodge at Park City Resort
Promontory Club Membership Information
The club has full or social memberships available to property owners. With a total of 640 members - 80% are full members and 20% social. The membership is truly from all over the world with a common interest in the private four-season community that this development provides to its residents. The diverse selection of amenities, multiple fine dining options, and ease of access to the Salt Lake International airport continue to drive buyers towards Promontory real estate for sale.
Promontory Neighborhoods
The Promontory community is filled with exceptional neighborhoods offering a variety of real estate options for prospective buyers to consider.
From the moment you drive up to Aspen Camp, it will feel like an escape from daily life. Centrally located within Promontory bounds and surrounded by beautiful views of mountains & trees - this neighborhood offers convenience for all ages! There truly is something here perfect for every family's needs throughout The Promontory real estate for sale.
With an elevation of approximately 6,500 feet, homes for sale in The Promonotry's Bison Bluffs offer a quaint neighborhood featuring southerly and western mountain views. The convenient location near the Equestrian Gate provides quick access to Park City as well as Salt Lake International Airport beyond.
The first developer-built product in Promontory, the Buffalo Jump cabin area offers long-range views and a strong community feeling with its three types of cabins: The Dixon, The Russell and The Remington. The Promontory homes for sale and Buffalo Jump neighborhood boast cozy and scenic settings and ideal proximity to community amenities.
One of the first neighborhoods originally built in Promontory and offering Promontory real estate for sale, Deer Crossing is a well-established area with more homes for sale than lots. The neighborhood has views that overlook Wasatch Mountain and offers estate-style homes that reach up to 8,000 square feet.
The Pete Dye Canyon Course is one of the most scenic courses in Utah, and it offers an equally exciting place to live. Located on Promontory's northern edge with views that stretch towards rugged terrain as well as easy access into town for residents who live here!
Elk Ridge is a beautiful neighborhood that sits right at the heart of Promontory, with views from its namesake elk herd. These 17 homesites offer stunning panoramas and make up some of the best Promontory real estate for sale.
Located within the private golf community of The Promontory, the Promontory real estate for sale in Club Cabins offers a peaceful and calm atmosphere. Situated along Pete Dye's championship course, these residences offer a luxurious environment with great views and plenty to do for everyone!
With the acclaimed Pete Dye Canyon Course, real estate in The Promontory Lookout Ridge is one of Park City's most desirable neighborhoods. With unobstructed views to enjoy and an abundance of natural beauty in every corner it truly stands out as a gem among Utah's Wasatch front communities.
Private Estates is a highly desirable neighborhood featuring large, estate-sized homesites. The homes here offer long-range mountain views and overlook the Painted Valley Golf Course from their elevated perches above town!
With sweeping views and luxury residences, homes for sale in The Promontory Nicklaus Residences offer unmatched living. Combined with amazing access and unobstructed views, Nicklaus Residences is a desirable neighborhood for those considering Promontory real estate for sale.
Promontory's Golf Villas at Painted Valley are located on our Jack Nicklaus-designed golf course and offer low-maintenance living. They come with all of the amenities to make your lifestyle as comfortable, enjoyable or relaxing as possible.
Northgate Canyon is a secluded portion of the Promontory featuring varying topography and abundant wildlife. The area has amazing natural rock formations as well as lots of privacy from rolling hills surrounding you, making Northgate Canyon a one-of-a-kind spot for those looking to get away from it all!
The best thing about Painted Sky is how close it is to everything else! The homesites are large, one plus acre lots perfect for families. With an elevation at 7k feet and views of Promontory's famous sunsets just waiting outside your door; life here will be sure not boring!
Promontory Ridge is a spectacular new development that features some of the best views in town. With modern homes, it's perfect for those who love exploring nature and modern mountain living.
Offering breathtaking views and open concept floor plans, Ranch Club Cabins are a real estate opportunity like no other. Set among the top-tier amenities found at The Promontory, you'll never want to leave this exceptional neighborhood.
A beautiful community offering all the upscale amenities found at The Promontory, Range Hill is a must-see location for any prospective buyer. With close proximity to golf, resort amenities and more, Range Hill is an experience like no other.
The new Signal Hill neighborhood is near the Pete Dye golf course, meaning it's an ideal location for anyone who loves resort-style amenities. This community offers elevated views of both mountain ranges and scenic courses while sitting at around 6,800 feet altitude!
Silver Gate Ranches is a small community, located just outside the gates of Promontory Subdivision. The homes there have views that stretch as far as you can see in all directions! The Promontory Silver Gate Ranches real estate is an ideal choice for anyone interested in the community.
With a stunning view of the Pete Dye golf course, Sunset Ridge has some of the most desirable spots for residents. Surrounded by amenities and close to all that you need in life this community offers convenience without sacrificing quality time spent on your porch enjoying nature's beauty or relaxing with friends at one of many social clubs within walking distance!
The Homestead is an elevated neighborhood that has gorgeous views of Wasatch Mountain. It's located close to Equestrian Gate, which means you can get your Promontory home after passing through this front gate!
The Palisades neighborhood provides a large, park-like setting that is perfect for those who enjoy nature and relaxing outdoors. The nearby open space makes this area great if you're looking to get away from it all while having easy access to Park City with its amenities!
The Summit is a top priority in Promontory homes for sale. Located above the ridge, it's where the highest point within these hills can be found- not to mention that some homesites do have expansive views of both Rockport Reservoir and the Wasatch Range!
Located in the heart of The Promontory community, Trappers Cabins offers cozy residences amongst the area's best views and amenities. Within walking distance to areas such as the golf course and Clubhouse, Trappers Cabins Promontory homes for sale are a perfect getaway from the business of city life.
The Wapiti Canyon neighborhood is the perfect place for outdoor adventure enthusiasts. It features panoramic views of mountains in the west and valley vistas from Pete Dye Golf Course and is conveniently located near Outfitter's Cabin.
When you want to be surrounded by beautiful views and enjoy all the amenities of your home, West Hills is your best choice. With large homesites, West Hills is an idyllic location with easy access at Promontory's entrances; this expansive neighborhood combines scenic vistas alongside wide-open park city skies or Deer Valley Snow Mountains.
The West View neighborhood offers some of the most scenic views in all of Park City. You'll be able to enjoy a view that stretches up towards Wasatch Mountain Range, as well as take advantage when it comes time for building your dream mountain home with plenty of space and amenities right outside your doorstep!
Jump back to Promontory Club, Park City, UT Real Estate Listings >>>
Contact A Promontory Realtor
From Our Blog - Golf Posts