Jeremy Ranch, Park City, UT Homes for Sale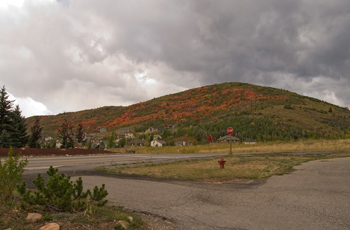 Jeremy Ranch properties for sale in Park City, Utah! Nestled in the beautiful resort town of Park City, Utah, Jeremy Ranch offers prospective homebuyers everything one could want or need! From spectacular mountain views to excellent proximity to the area's best ski slopes, restaurants and more, Jeremy Ranch is a must-see for any potential buyer. For more information on Jeremy Ranch Homes for sale in Park City, Utah, schedule a showing, call us today or send us an email.
Jump To: Jeremy Ranch Listings | Jeremy Ranch Info | Contact Us | Create An Account
Homes For Sale in Jeremy Ranch, Park City, UT
Jeremy Ranch, Park City, UT Property Listings
May 30, 2023
$2,172,500
Med. List Price
Jeremy Ranch Homes for sale, Park City, Utah
With great golf homes, an easy commute to the valley or skiing, and a high quality of living, Jeremy Ranch real estate for sale have everything there is to offer any buyer looking in the Park City area. Many people looking to purchase at Jeremy Ranch homes for sale do so for a few reasons. One is that it offers a quick commute to Salt Lake City for those looking to work in the city and live a mountain lifestyle. It also offers more alternatives from buying Park City homes closer to the ski resorts which typically have a higher price tag.
The area is also a very popular family community with a large number of primary residence owners who live here year-round, unlike some other developments. Buyers looking throughout the area tend to find larger single-family homes in Jeremy Ranch real estate for sale as well as across I-80 over to Pinebrook for a great location and good-sized single-family homes or townhomes.
Dubbed as one of Park City's original suburban communities, Jeremy Ranch homes for sale are set in an ideal location for families. Students residing in the community will enjoy the close proximity to school, with Jeremy Ranch Elementary School falling just minutes away. Approximately two miles from the neighborhood, students will continue education at Ecker Hill Middle School, until eventually they will head across town for high school at Treasure Mountain Junior High and then Park City High School.
Highlights of Jeremy Ranch Homes for sale, Park City, Utah
Highlights of the Jeremy Ranch real estate:
Offers a quick commute for those who work in the Salt Lake Valley
Beautiful mountain setting overlooking a golf course and many ski resort views
A large variety of real estate options for different homes and condo price ranges
Within ten minutes of Main Street, all three ski resorts, and more outdoor activities
Family community close to schools and many other similar families in the area
Commonly Asked Question about Jeremy Ranch Homes for sale
Where exactly is Jeremy Ranch in Park City?
A quick twenty-minute drive up the canyon from Salt Lake City and you can reach the Jeremy Ranch area off of I-8- as you come over the summit of Parley's Canyon. Much of the development overlooks the interstate winding down the mountain with a quick shot at either direction for commuters. The area also allows quick access to Main Street and all of the ski resorts in town by going through Kimball Junction which is just a short drive away.
What is the average price of real estate for sale?
Condominiums in the area can be found around the 300k range for some smaller units and many can be found around 500k in a number of condo developments within the Jeremy Ranch area. Single-family Jeremy Ranch homes for sale in the area usually start around 400k and can reach multi-million dollar real estate in some of the sub-developments within the area like The Trails and Moose Hollow. Average pricing falls around the 700k range for a nice home in this area with solid views of either the mountains, golf course, or both. A large part of the appeal for those looking in this area is that pricing is typically more affordable out this direction from buying a home closer to the Park City limits.
How close is this area to Main Street and the ski resorts?
Main Street can be reached in about ten minutes from Jeremy Ranch real estate for sale depending on traffic going through town which varies depending on the time of year. The Canyons Resort can be reached in just over five minutes. Park City and Deer Valley both can be reached in right about ten minutes as they are on either side of Main Street.
Why choose Jeremy Ranch?
Jeremy Ranch is a beautiful and friendly community that has drawn in full-time residents for years. Set away from the "tourist zone", the neighborhood still enjoys all the best that Park City has to offer. Spectacular views, great amenities (think the Jeremy Ranch Golf and Country Club) and ideal access to everyday necessities make Jeremy Ranch homes for sale a perfect blend of quiet and exciting.
Why choose The Fisher Group for your Jeremy Ranch Real Estate Needs?
In Jeremy Ranch, you'll find a variety of homes at a wide range of prices, from high-end residences down to modest starter homes. The Fisher Group works with all price points and budgets when helping buyers navigate the Jeremy Ranch real estate market.
With years of experience, our realtors are local experts and know the neighborhood well. They'll pinpoint your wants and needs while recommending homes that fit within your preferred price range.
As a buyer, you should always feel safe and protected when making such an important decision to buy a home for sale in Jeremy Ranch. The Fisher Group provides top-notch service from the first meeting to closing the deal. If you are interested in Jeremy Ranch homes for sale, contact our office today.
Jump back to Jeremy Ranch, Park City, UT Real Estate Listings >>>
Looking to buy a home in Park City?
Let us do the heavy lifting & find the perfect home for you. Just fill out the form below and we will be in touch shortly!
From Our Blog - Golf Posts